Publications
Beyond Social Security & Toward Real Retirement Security
Even if Social Security's finances are shored up, the program still will not be equipped to meet anything close to the retirement needs of the 10,000 elderly Americans who will be retiring in the coming years. The scale of America's gathering retirement challenge demands some creative thinking—and fast—on how to create a new framework for retirement security in the 21st century.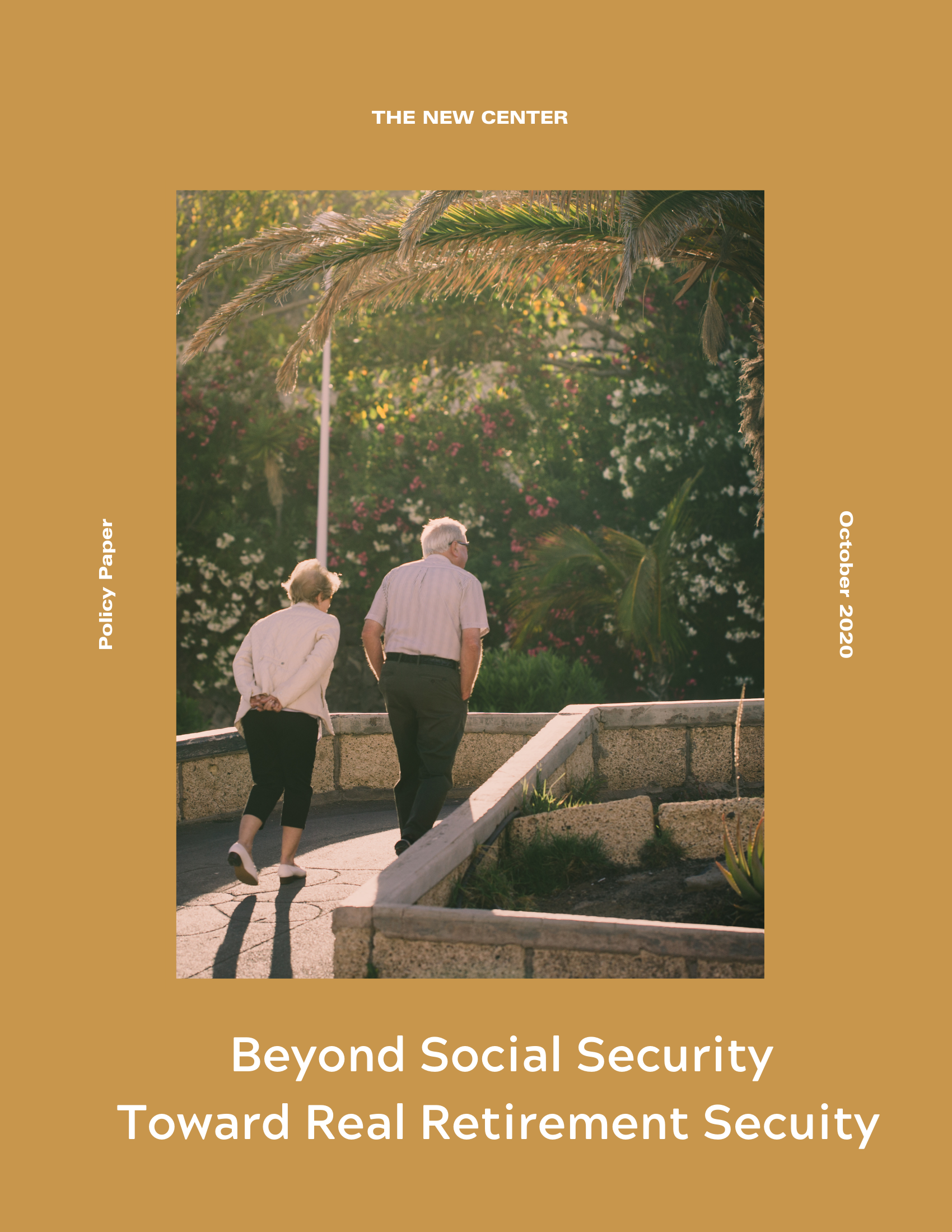 Facts At-A-Glance
96% of people

say Social Security is an important government program, according to a 2019 AARP poll.

More than 20%

of Americans above the age of 55 have no retirement savings at all.

Only about 50%

of all Americans are offered any form of retirement savings plan through their employer.
Download paper