Publications
Bring Labor Laws into the 21st Century
Nontraditional workers are less financially secure, have less health insurance, and are less prepared to retire compared to their traditionally-employed counterparts. But many of the solutions that policymakers in Washington have proposed either don't solve these problems or would eliminate the flexibility and independence that many gig workers enjoy.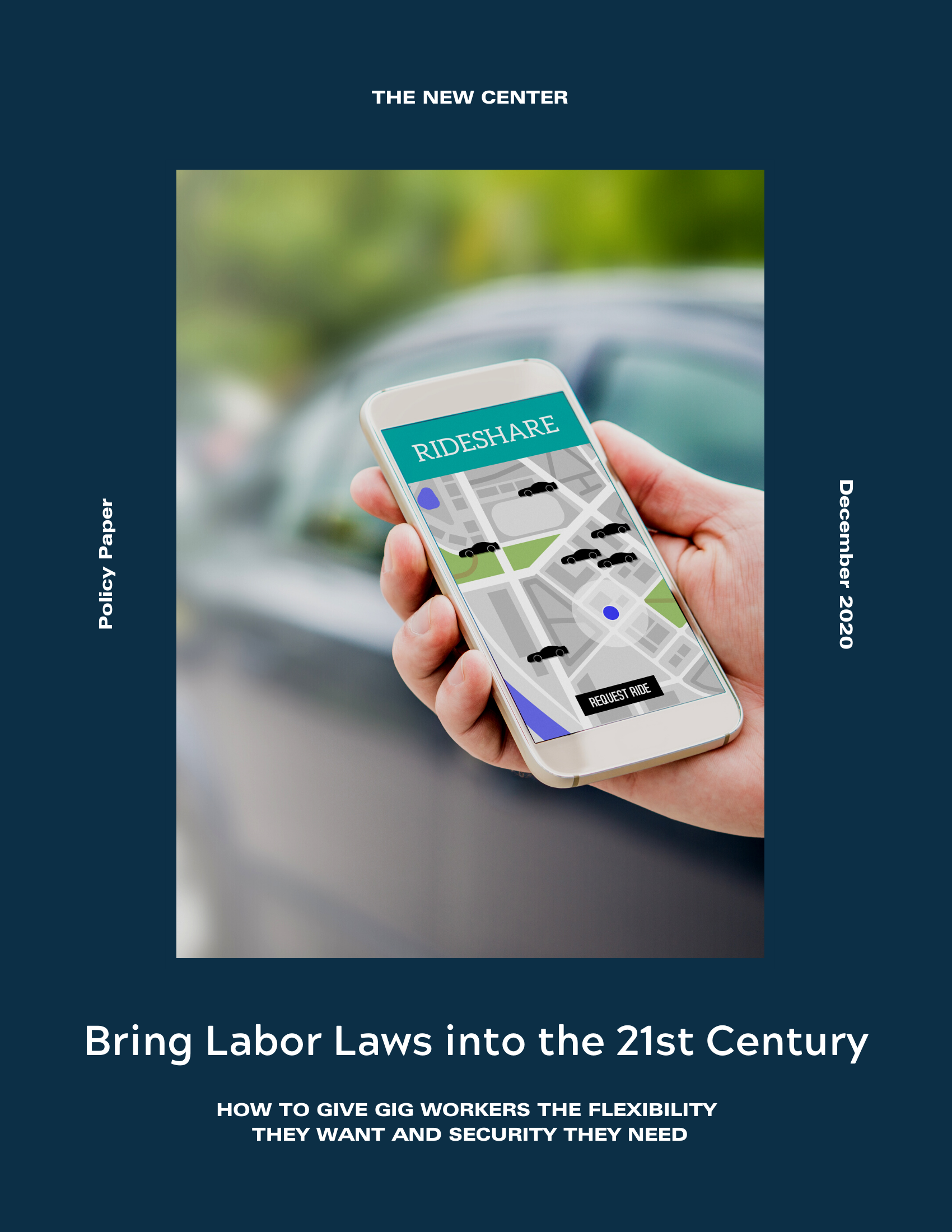 Facts At-A-Glance
67% of gig workers

are satisfied being part of the on-demand economy, according to a 2017 Intuit report.

Only 4% of gig workers

reported that their employer offers them medical insurance.

13.9% of all employment

is nontraditional, according to the Bureau of Labor Statistics.
Download paper