Publications
The Supreme Court: Depoliticizing the Judiciary
Citizens should be able to trust the court to provide equal justice under the law no matter who sits on the bench. Restoring trust in the Supreme Court requires structural changes to diminish the incentives for Congressional Democrats and Republicans to declare war with one another each time a vacancy occurs.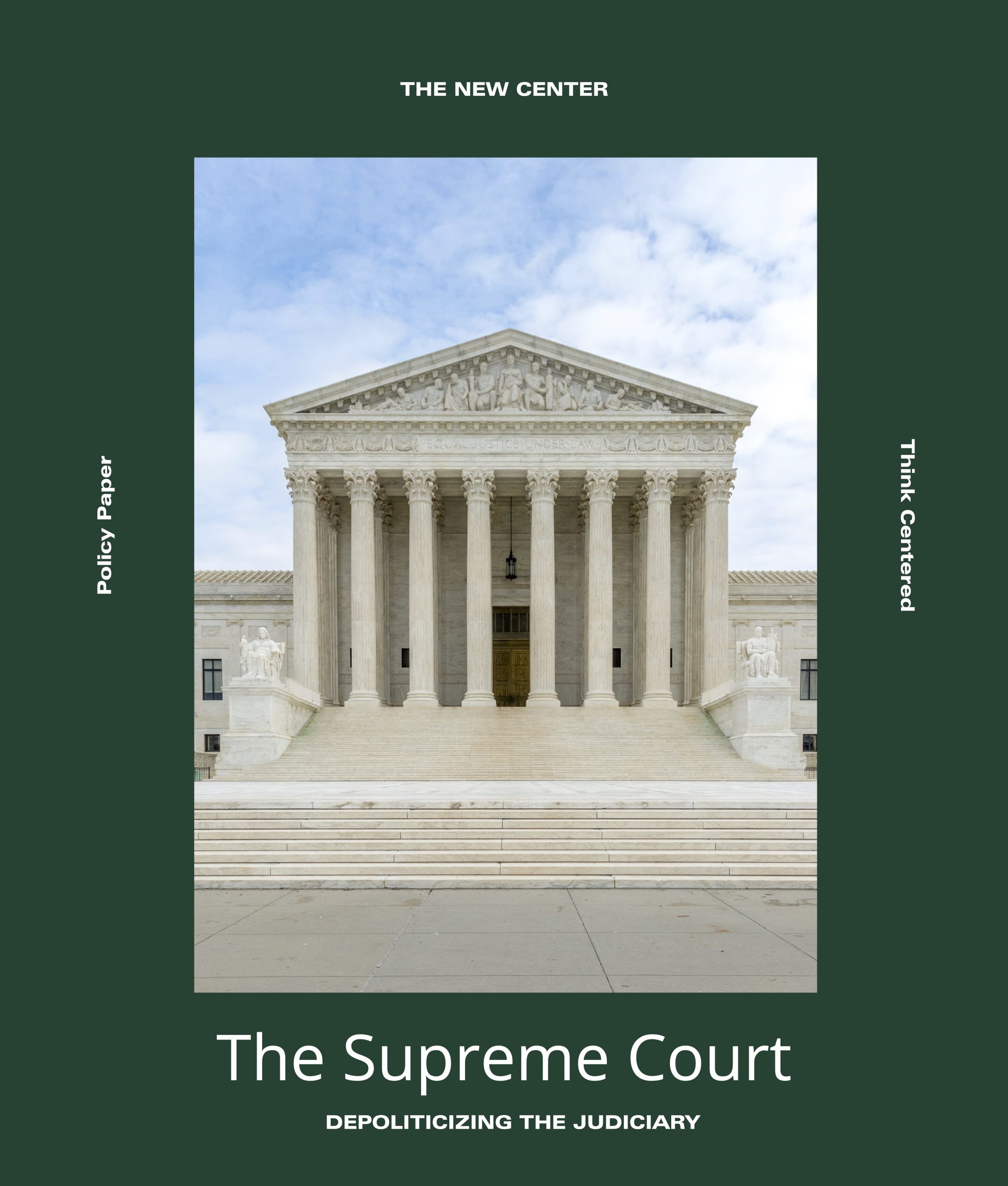 Facts At-A-Glance
70%

of Americans believe Supreme Court justices should have term limits.

26 years

the average tenure of a Supreme Court justice.

Only 36%

of Supreme Court decisions were unanimous since 2000, while 19% were 5-4.
Download paper