Publications
Centering on Coronavirus: Vaccine Development
Our first policy insight in the Centering on Coronavirus series, "Vaccine Development," is focused on how the typical vaccine development process is being accelerated–technologically, bureaucratically, and financially–to meet this unprecedented challenge.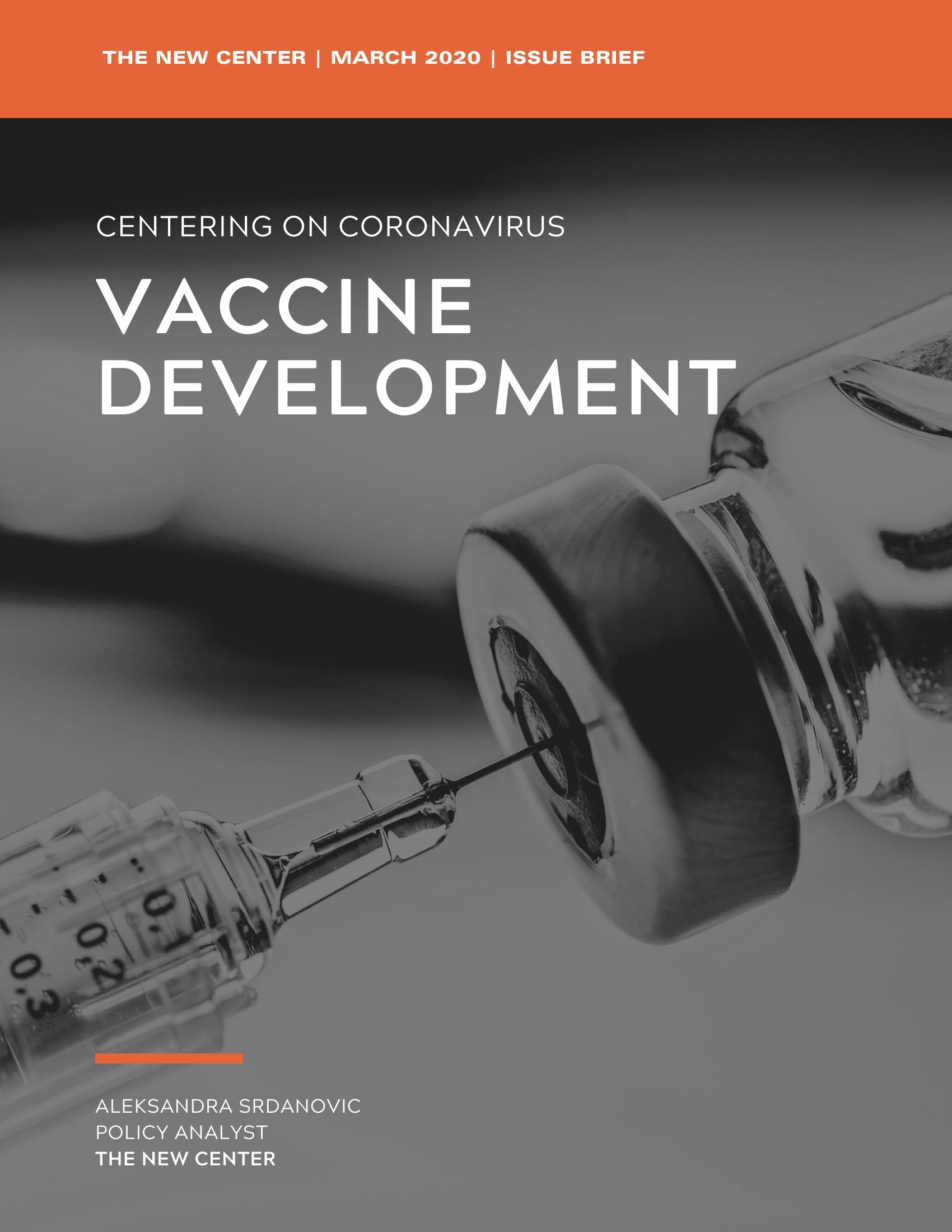 Facts At-A-Glance
Vaccine development occurs in six stages: the exploratory stage, pre-clinical stage, clinical development, regulatory review and approval, manufacturing, and quality control.

In the past, vaccines have often taken between 10 to 15 years to reach those in need.

According to the WHO, a coronavirus is a member of a family of viruses that can cause a varying range of symptoms and illnesses.
Download paper