Publications
The Next CARES Act: A Better, Faster Way to Deliver Aid
In this issue brief, The New Center explores what went wrong with the implementation of some of the current CARES Act programs to assist individuals and businesses, and what new programs could be considered in the next round of coronavirus relief legislation.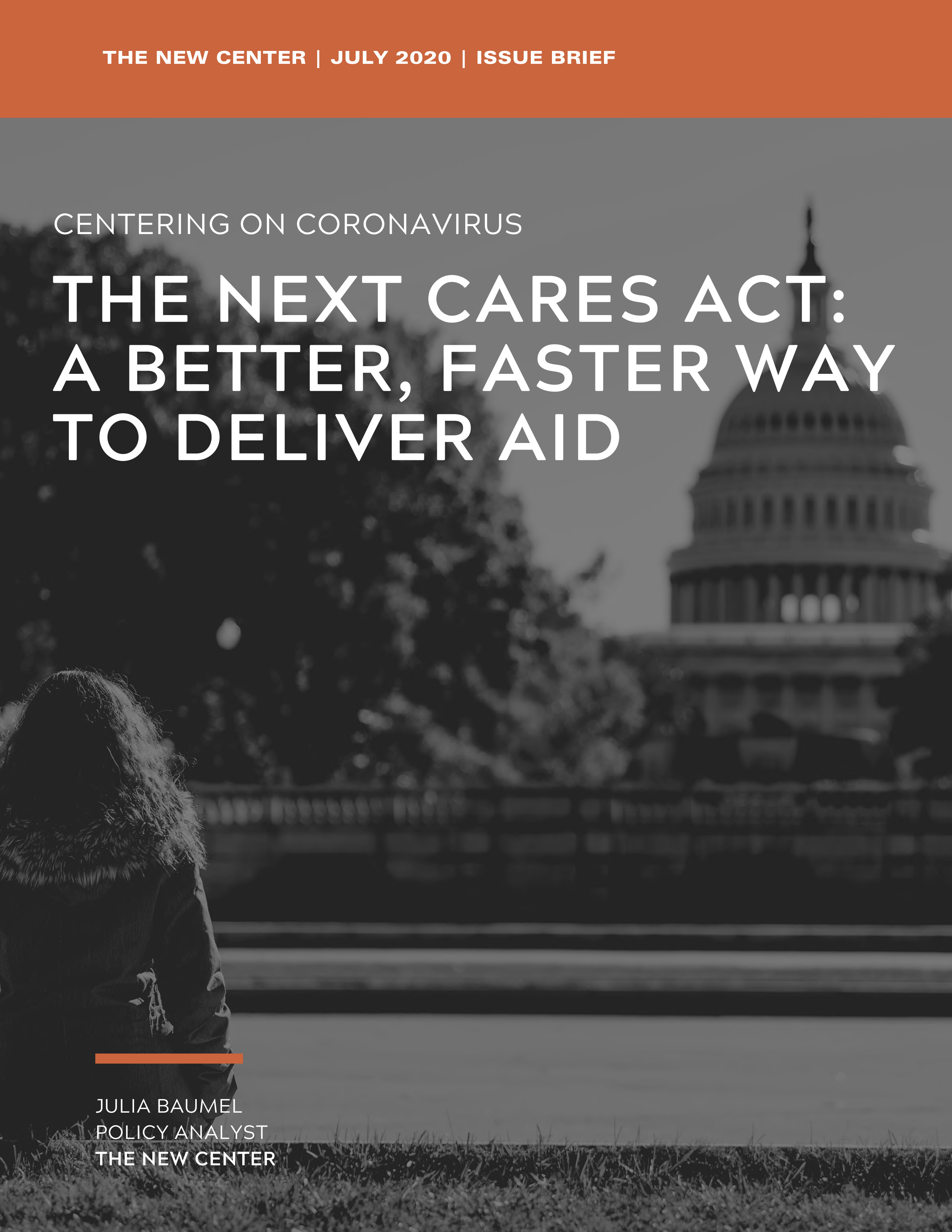 Facts At-A-Glance
The Federal Reserve estimated a 9.3% unemployment rate at the end of 2020.

8 million Americans are predicted to become eligible for assistance from the Low-Income Home Energy Assistance Program (LIHEAP) as a result of the economic downturn.

U.S. government would need $60 billion per month to cover utility and telecommunications bills for all customers nationwide.
Download paper