Publications
Centering on Coronavirus: The Ventilator Shortage
In an issue brief published on April 10, 2020, The New Center discusses the importance of ventilators in the fight against coronavirus, what is causing their current shortage, and how governments and the private sector are responding to ensure as many people as possible have access to these life-saving devices.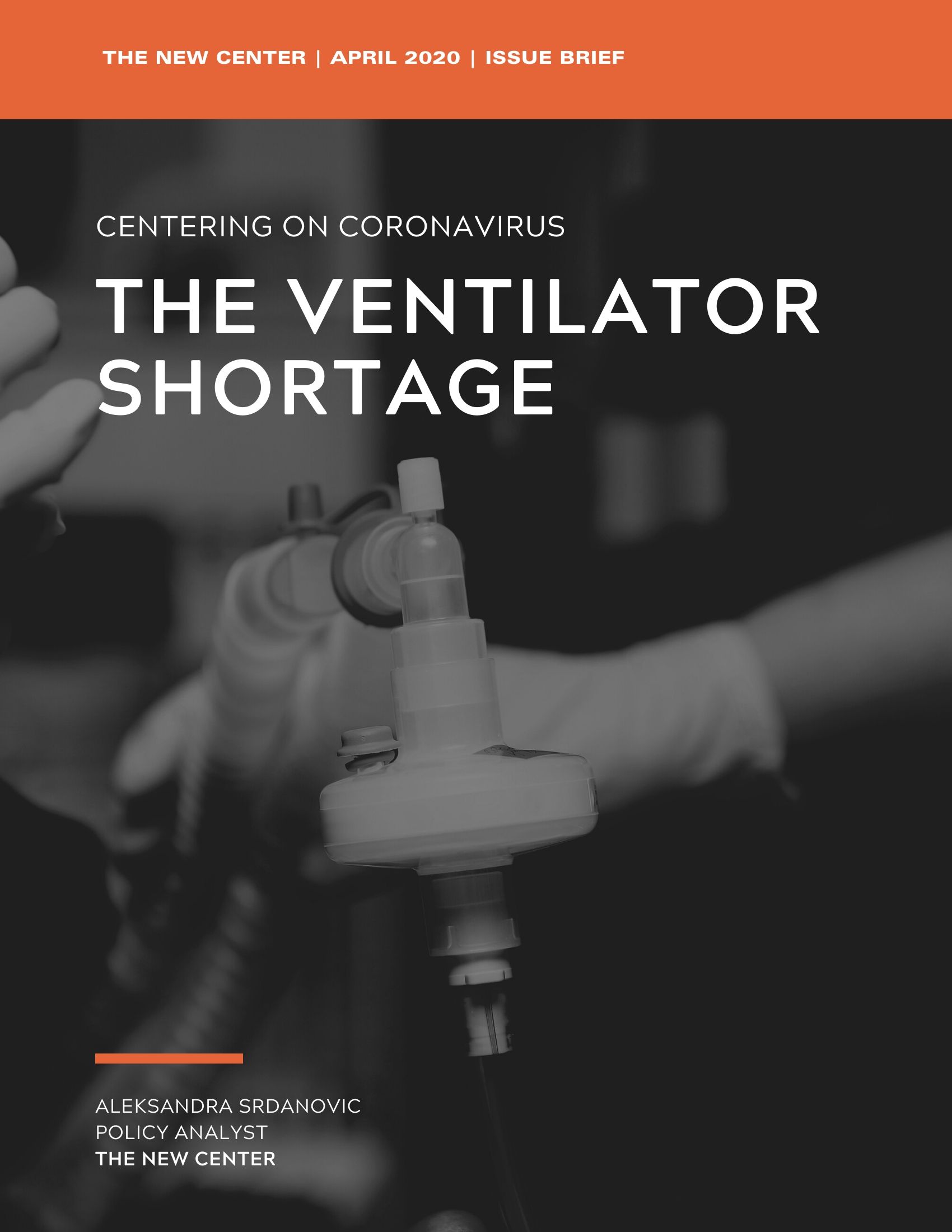 Facts At-A-Glance
Ventilators deliver oxygen to a patient's lungs to support the necessary functions of other organs.

Depending on the circumstance, ventilators can either be invasive or non-invasive.

50,000 ventilators are produced globally each year, under normal circumstances.
Download paper