Publications
Centering on Coronavirus: The Gig Economy
In our April 17, 2020 installment of the Centering on Coronavirus issue series, The New Center discusses the importance of the gig economy and the unique challenges of nontraditional workers in the fight against coronavirus.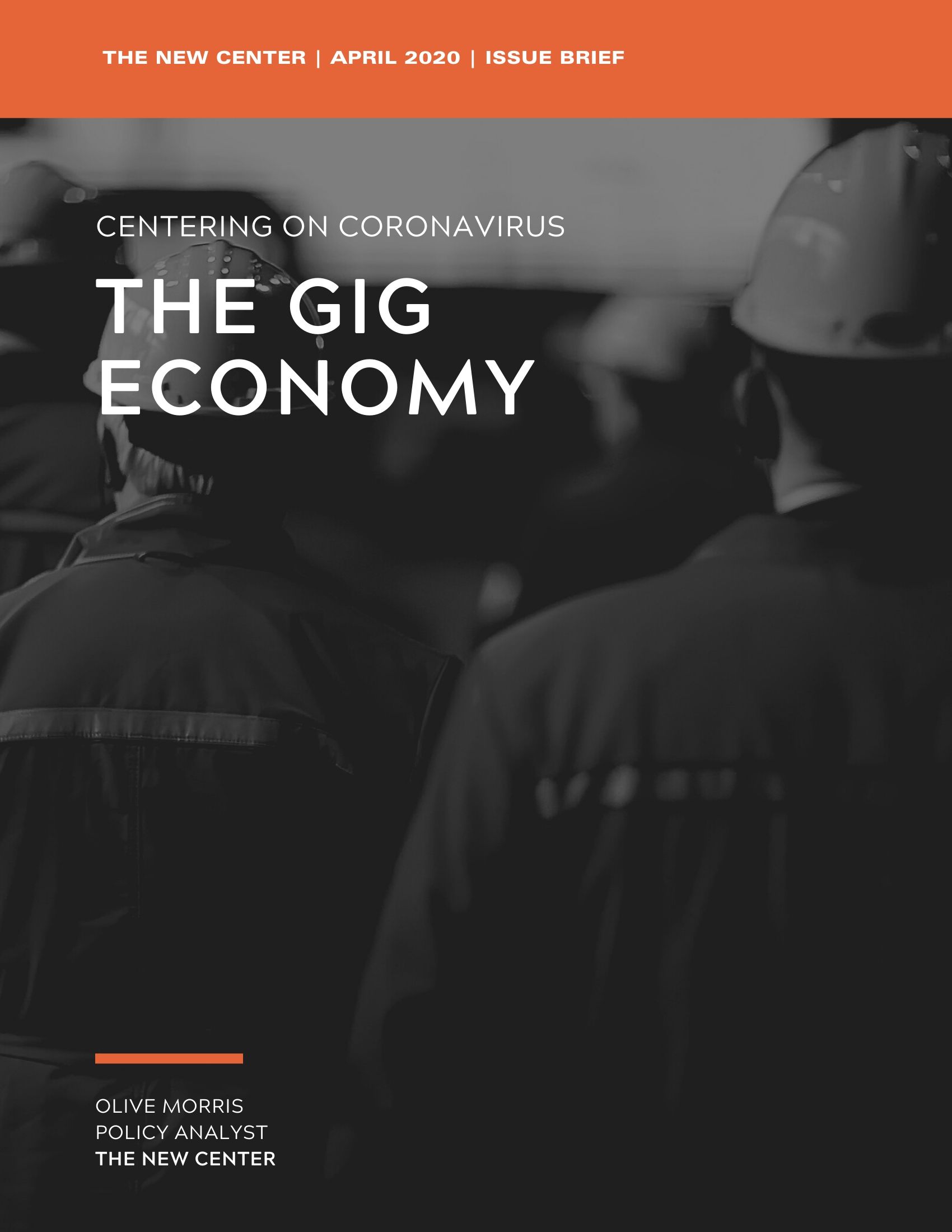 Facts At-A-Glance
Gig workers make up more than one-third of the American workforce.

More than 500,000

people in the U.S. have been diagnosed with COVID-19, as of April 10, 2020, with many more infections likely to appear in coming months.

More than 10 million

people filed claims for unemployment benefits as the COVID-19 pandemic brought the global economy to a grinding halt.
Download paper