Publications
Centering on Coronavirus: The Digital Divide
Ensuring affordable broadband access for every household has never been more important for those working and learning from home. In this installment of the Centering on Coronavirus issue series, The New Center suggests closing the gap in internet connectivity among American households by combining short-term and immediate local solutions with long-term funding to improve affordability.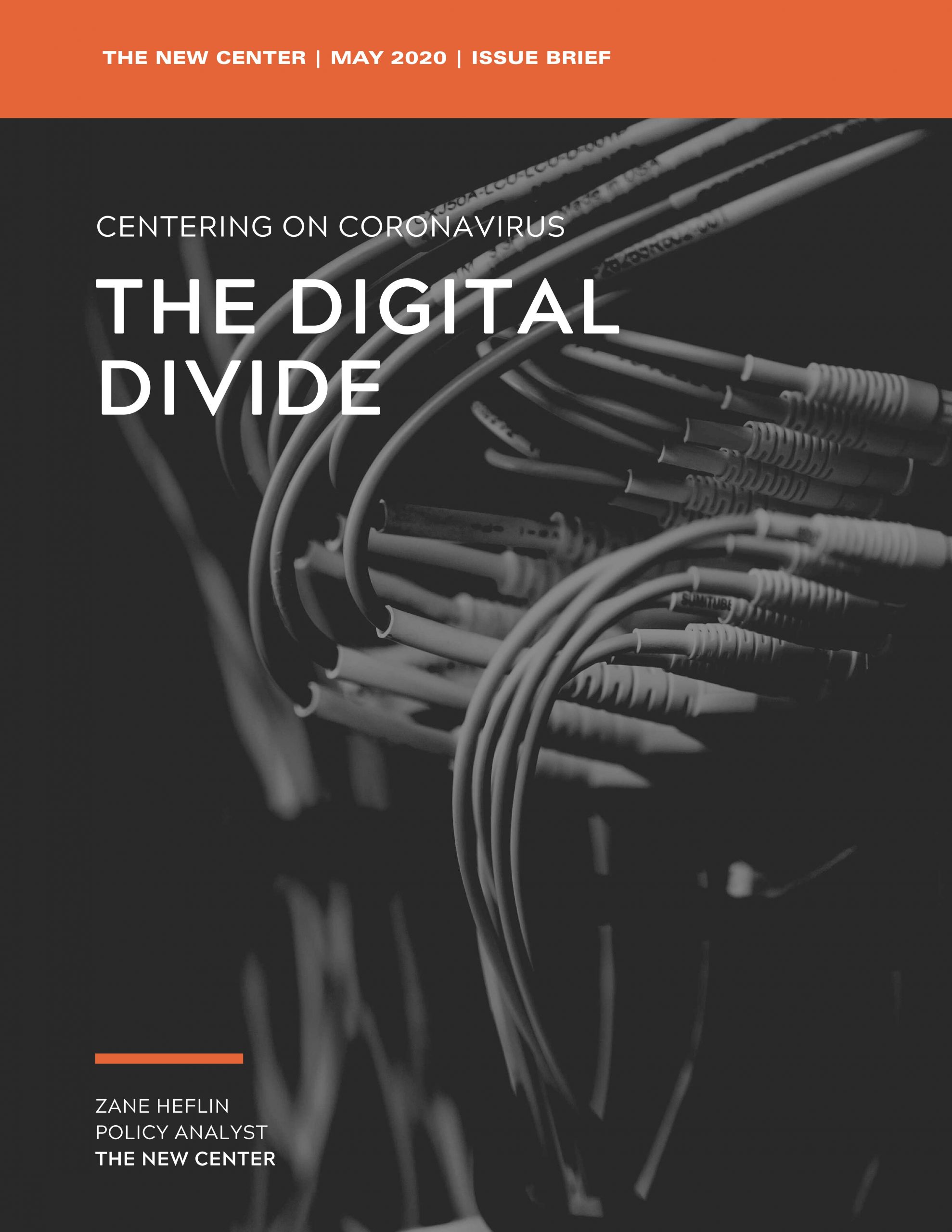 Facts At-A-Glance
42 million Americans lack access to broadband internet

12 million children don't have internet in their homes

Since January 2020, broadband consumption during the hours of 9 a.m. to 5 p.m. has risen by more than 50%.
Download paper