Publications
Centering on Coronavirus: Litigating a Pandemic
As we reopen America, can we balance the safety needs of workers with the business needs of their employers? The New Center thinks so, and it starts with clear, practical, and enforceable safety standards set by Congress.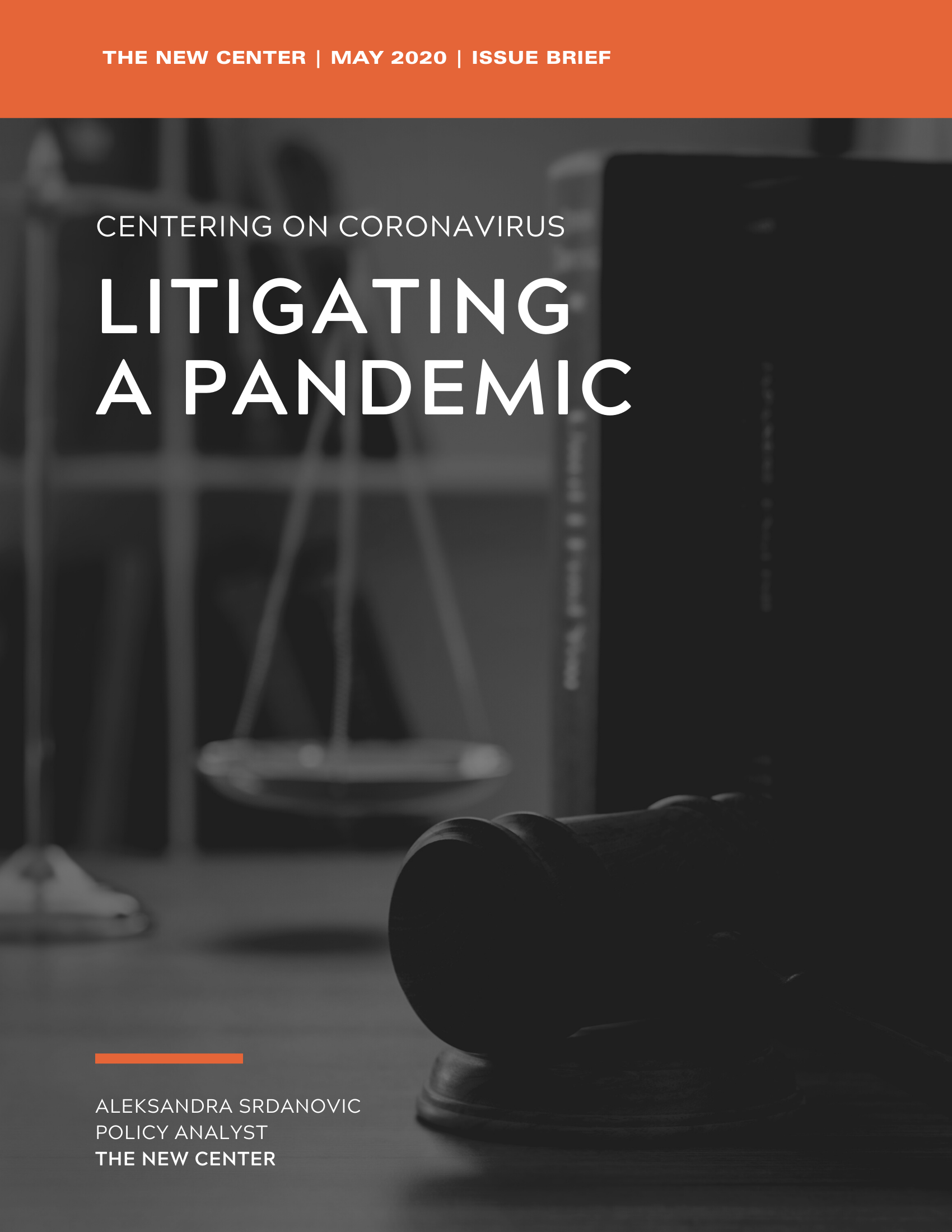 Facts At-A-Glance
30 million+ Americans

have lost their jobs due to COVID-19.

70% of small businesses applied for loans through the Paycheck Protection Program (PPP)

As of May 7, 2020, there are about 900 COVID-19-related complaints nationwide.
Download paper