Publications
Centering on Coronavirus: Diagnostic and Antibody Testing
In this issue brief, published April 27, 2020, The New Center explores how the United States got behind the testing curve and how we might still be able to correct our course and move toward a safe reopening of our economy.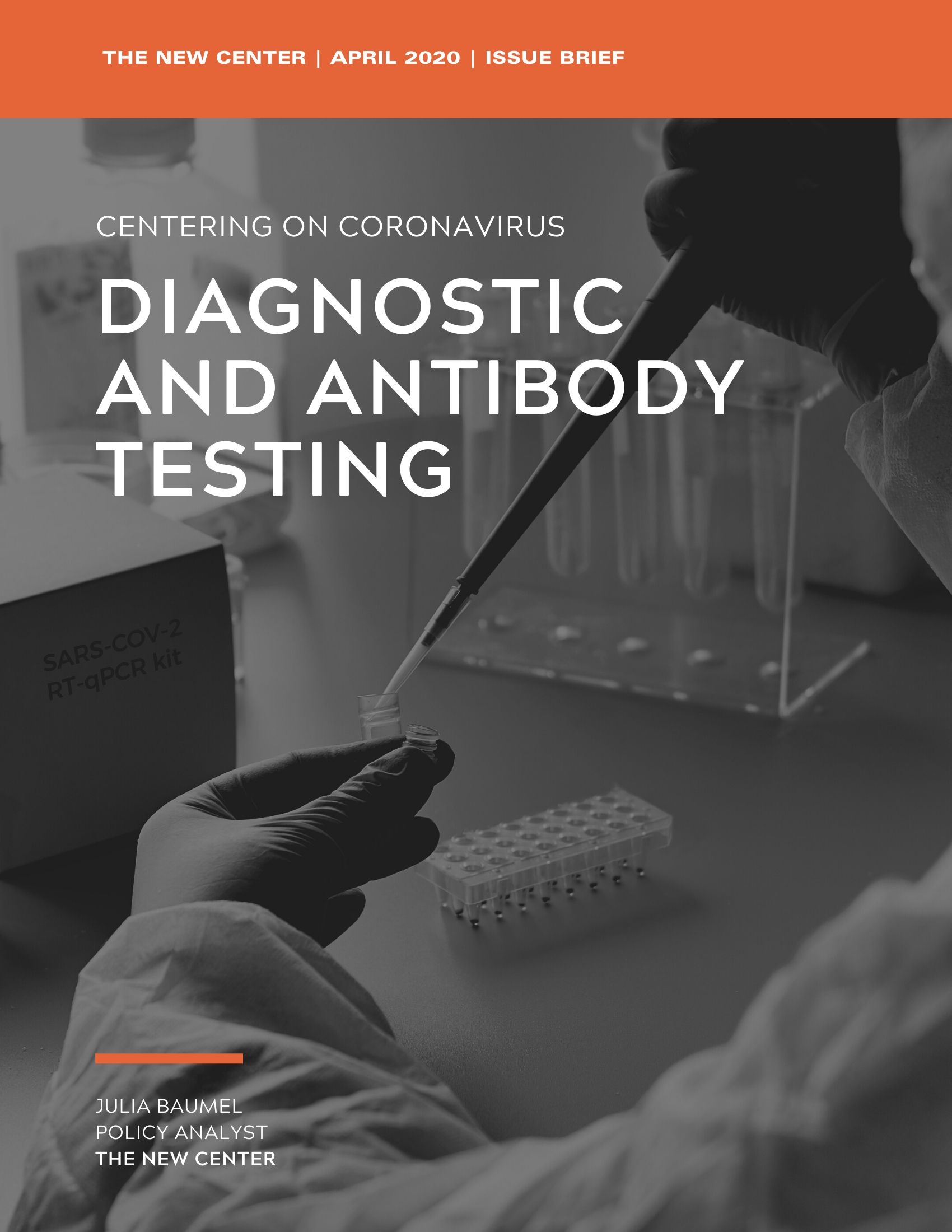 Numbers At-A-Glance
500,000 daily tests

is the minimum number of tests needed to achieve a complete reopening of our economy.

Sensitivity is a testing metric

that describes the rate of detecting the presence of antibodies in individuals who have had the disease.

The prevalence of COVID-19 antibodies

among the tested population also affects the validity of test results.
Download paper