Publications
Centering on Coronavirus: Aiding Vulnerable Nonprofits
In our May 4, 2020 installment of the Centering on Coronavirus issue series, The New Center explores why the United States should let Americans deduct any charitable donations made between March 13 (the date of national emergency declaration) and July 15 on their 2019 tax return, instead of 2020.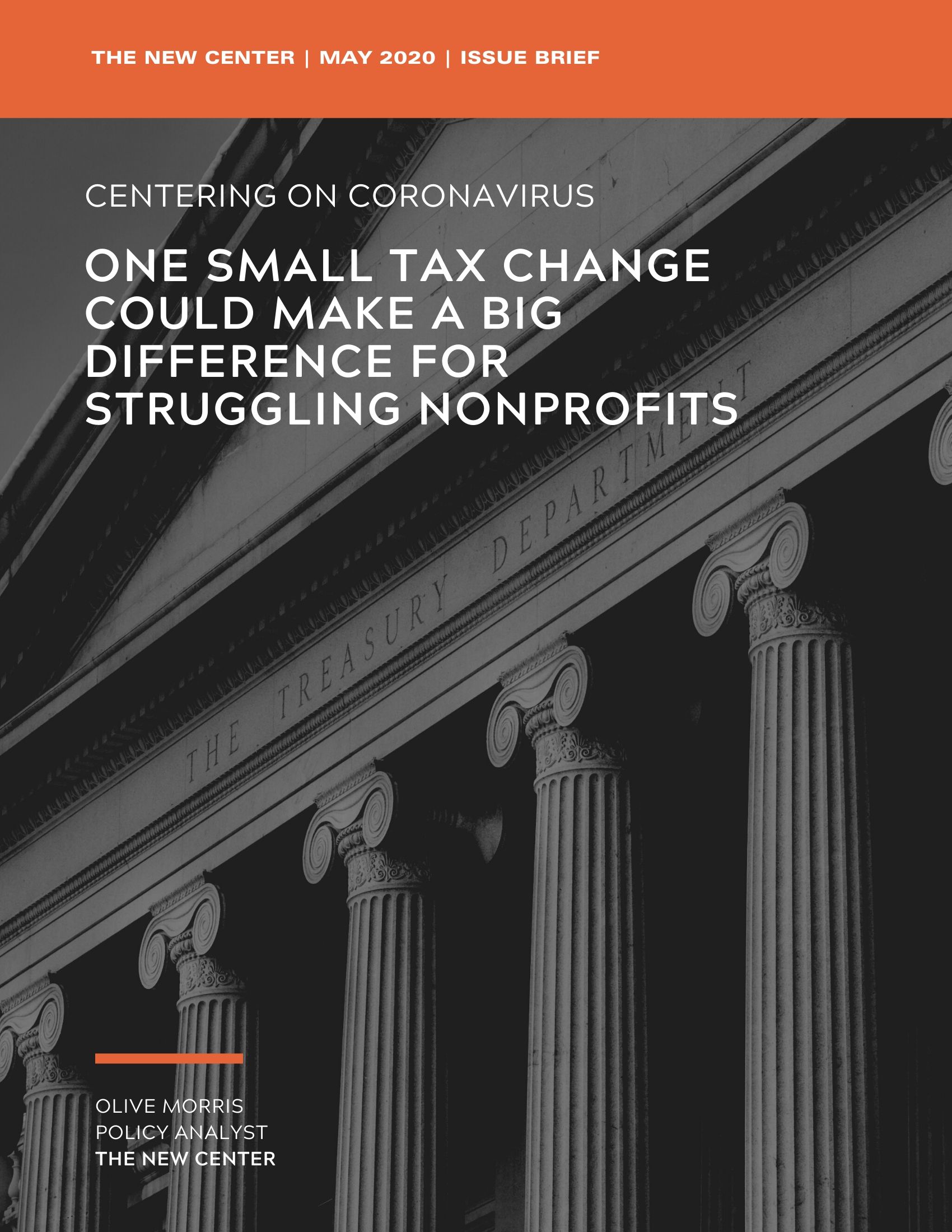 Facts At-A-Glance
Many of America's most essential nonprofits have closed their doors.

87% of nonprofits

have lost revenue and been forced to cancel crucial programs and event since the outbreak.

75% of nonprofits

believed they would run out of cash in less than six months without fundraising in 2018.
Download paper