PUBLICATION
Is Universal Pre-K the Answer?
Despite the fact that pre-K has proven to have positive effects on children, the national, universal pre-K program proposed in the reconciliation bill may not be the best way to help our kids. In this paper, The New Center examines the pre-K literature to determine how the U.S. might promote the long-term learning and development of our youngest citizens.
Read now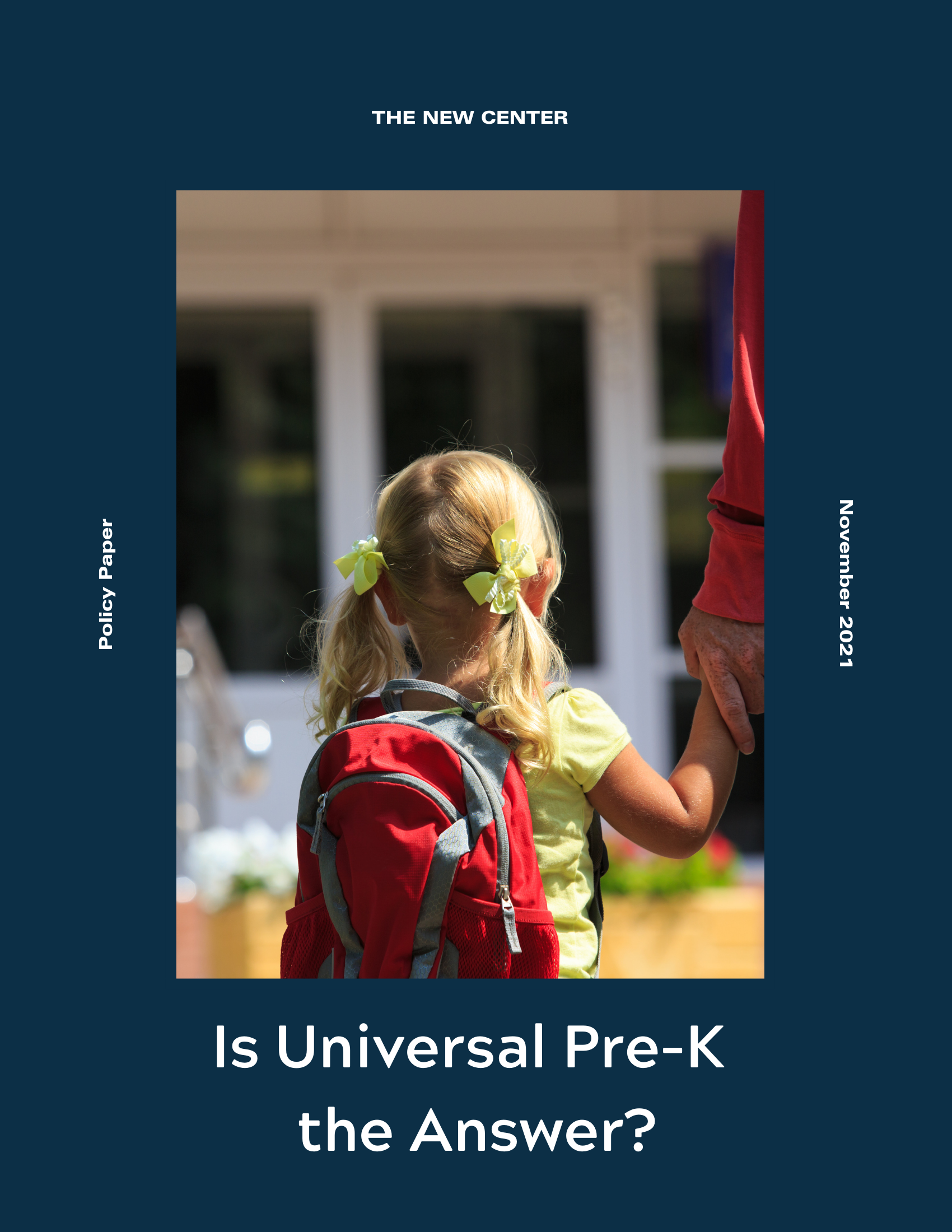 PUBLICATION
Inclusive Capitalism: Expand the Table and Add a Seat
Despite continued worries about COVID-19, inflation, and supply chain issues, the U.S. economy and the labor market remain surprisingly strong. However, the over $5 trillion in COVID relief funds that Congress has appropriated since March 2020 won't last forever. As America looks toward a post-pandemic world, Washington needs an equal focus on both growing the economy and making it more inclusive.
Read now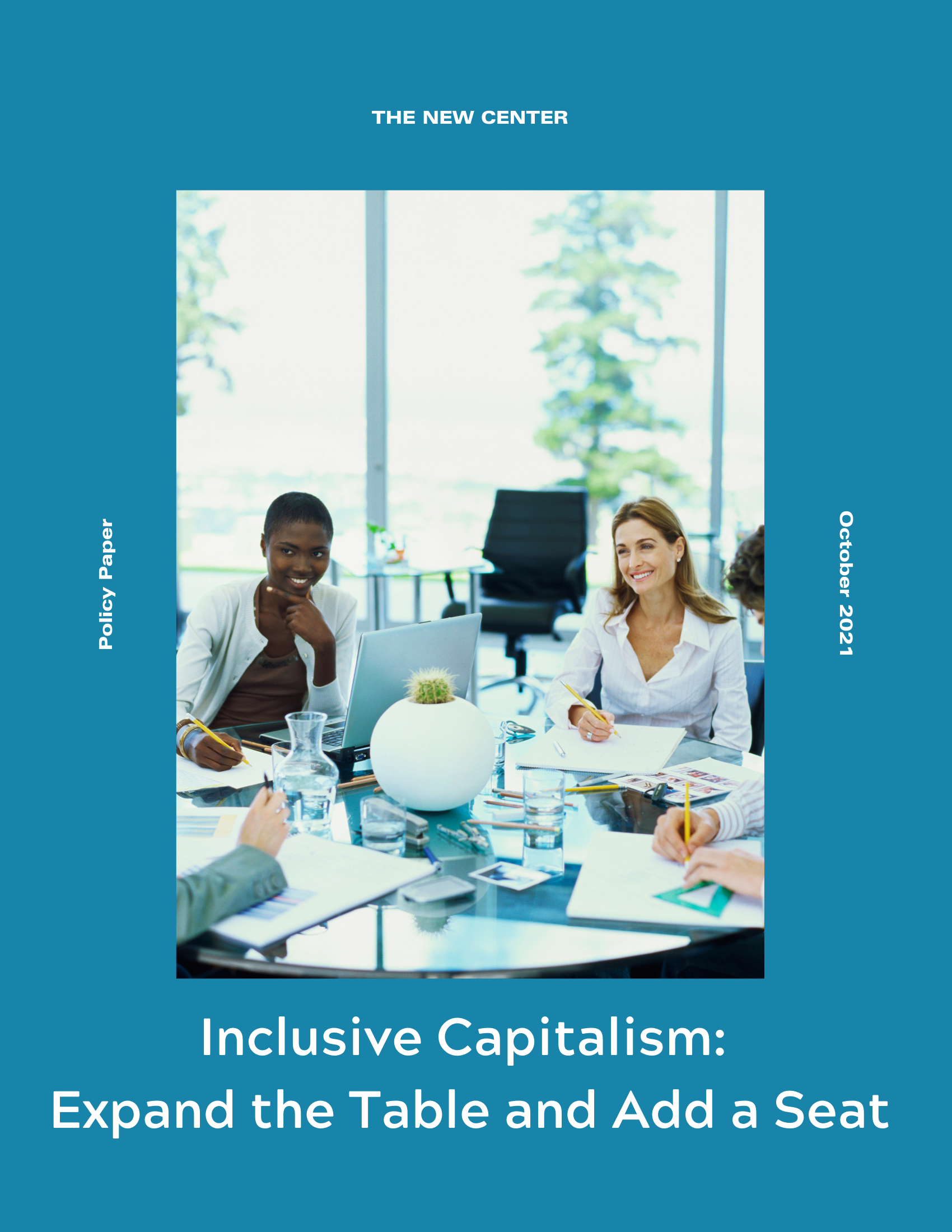 PUBLICATION
How to End the Voting Wars
America is in the midst of a voting war. Mistrust in our elections—largely a recent phenomenon—is partly to blame. But to end this war, we need to shift away from partisan talking points and focus on which voting and election policies best balance the equally important imperatives of expanding voter access and enhancing the integrity of our electoral system.
Read now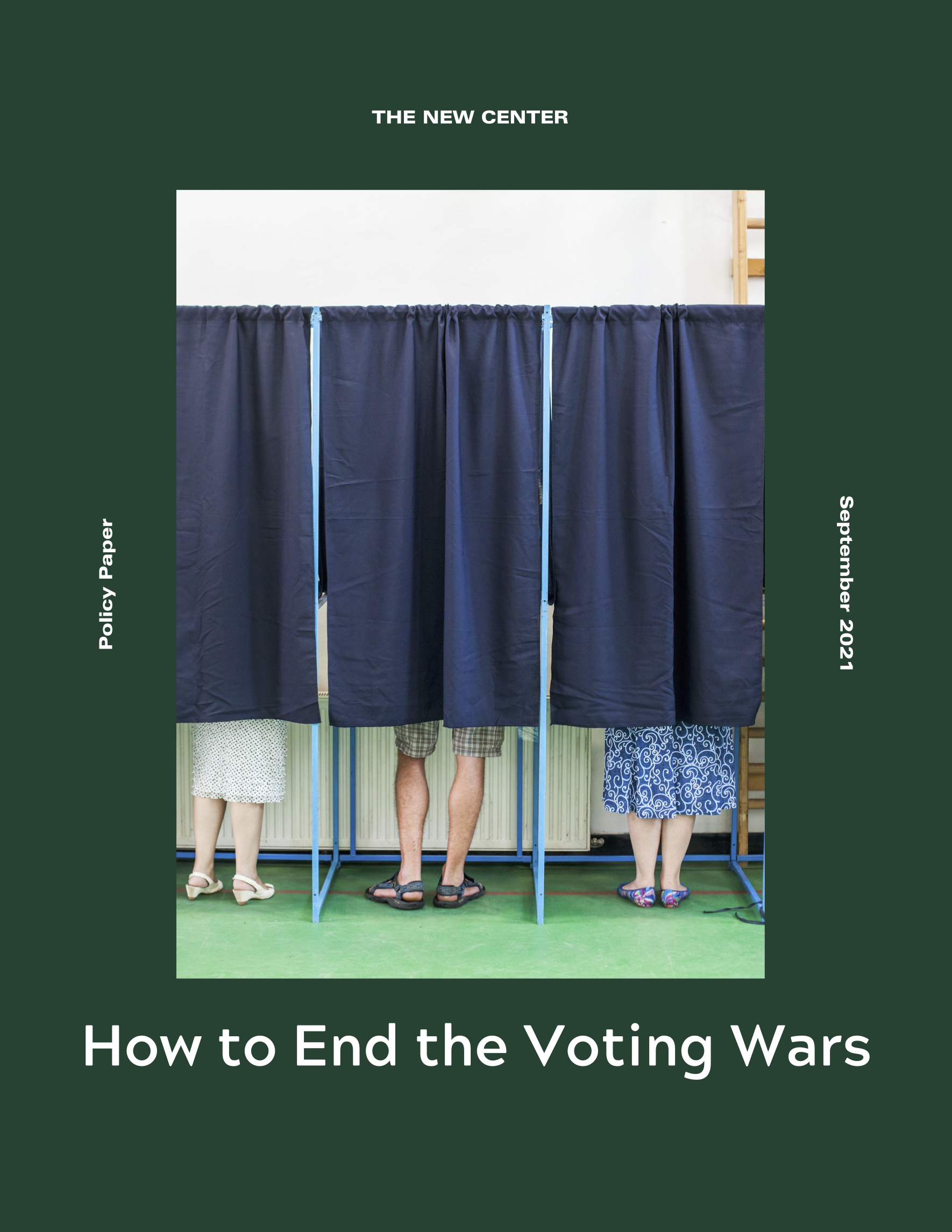 The Big Issues
Climate and Energy
Climate and Energy
The fight against climate change is a multi-decade challenge, and must be sustained across many presidencies and sessions of Congress. For any solution to stand a chance, it must be forged in the center.
Go To Issue
Climate and Energy

Economy

Governance

Health Care

National Security

Social Policy

Technology