Publications
How Can Washington Take On Big Tech? The Digital Commerce Agency
In this paper, the New Center explores the problems posed by social media and platform companies and explains how Washington could solve them by reaching into the past. Just as Congress once created the Federal Communications Commission to oversee the rapidly growing radio and TV industries, it is time to create a new Digital Commerce Agency that could protect consumers, competition, and democracy.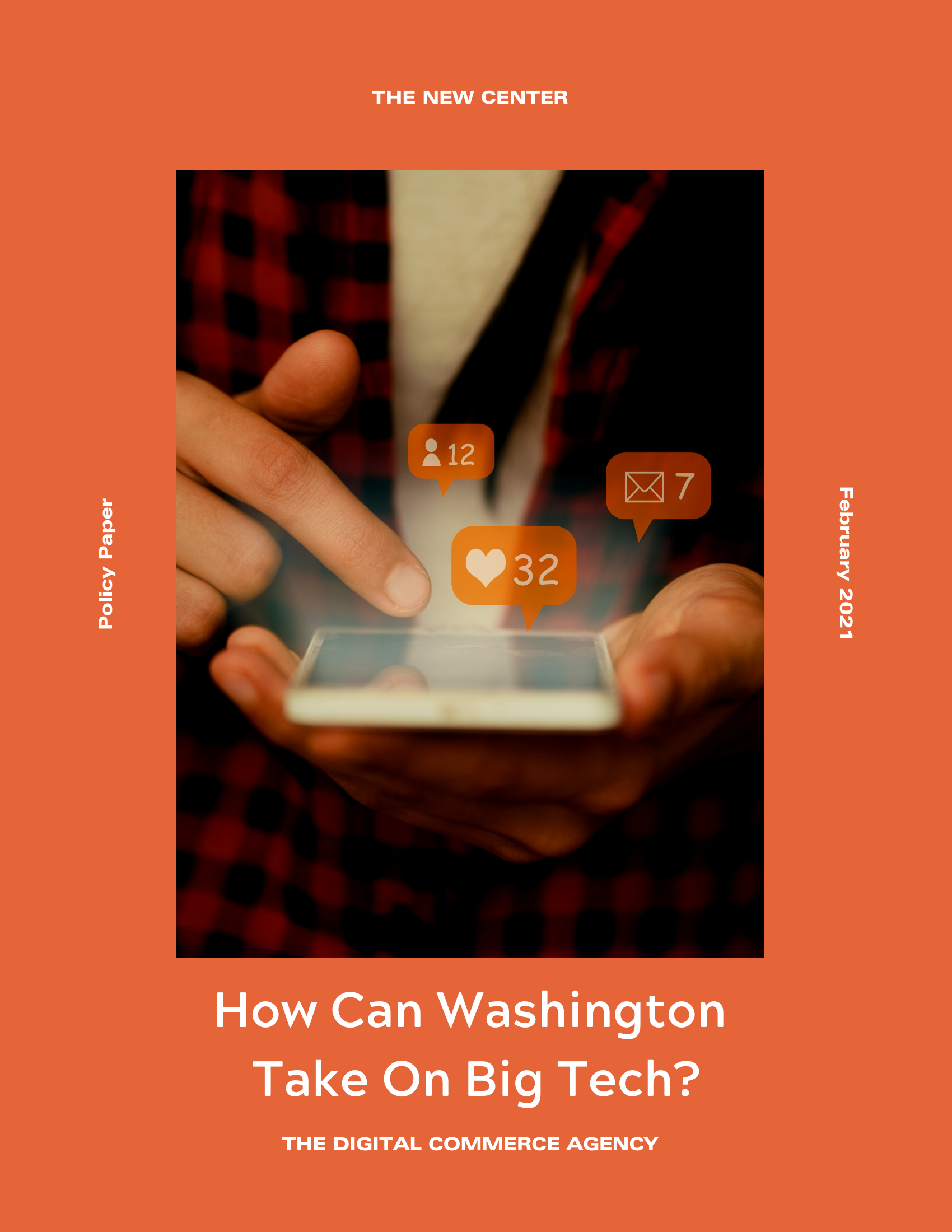 Facts At-A-Glance
81% of Americans

report they had "very little/no control over the data companies collect" and 59% of Americans have "very little/no understanding" of what is done with that data.

Only $1 on average

is how much it costs to buy a Social Security number on the dark web. Other pieces of information, like bank information, are as inexpensive as $15 on average.

Cybercrime has $1.5 trillion

in profits globally each year, making it more profitable than the illegal global drug trade. And in 2019, there were over 1,500 data breaches in the United States alone.
Download paper