Publications
K-12 Education: The Consequences of Ignoring Civics and Life Skills
This policy paper examines three subject areas in which U.S. schools are failing their students, and discusses ways to ensure that students graduate with the tools they need to fully participate in our democracy and succeed in the real world.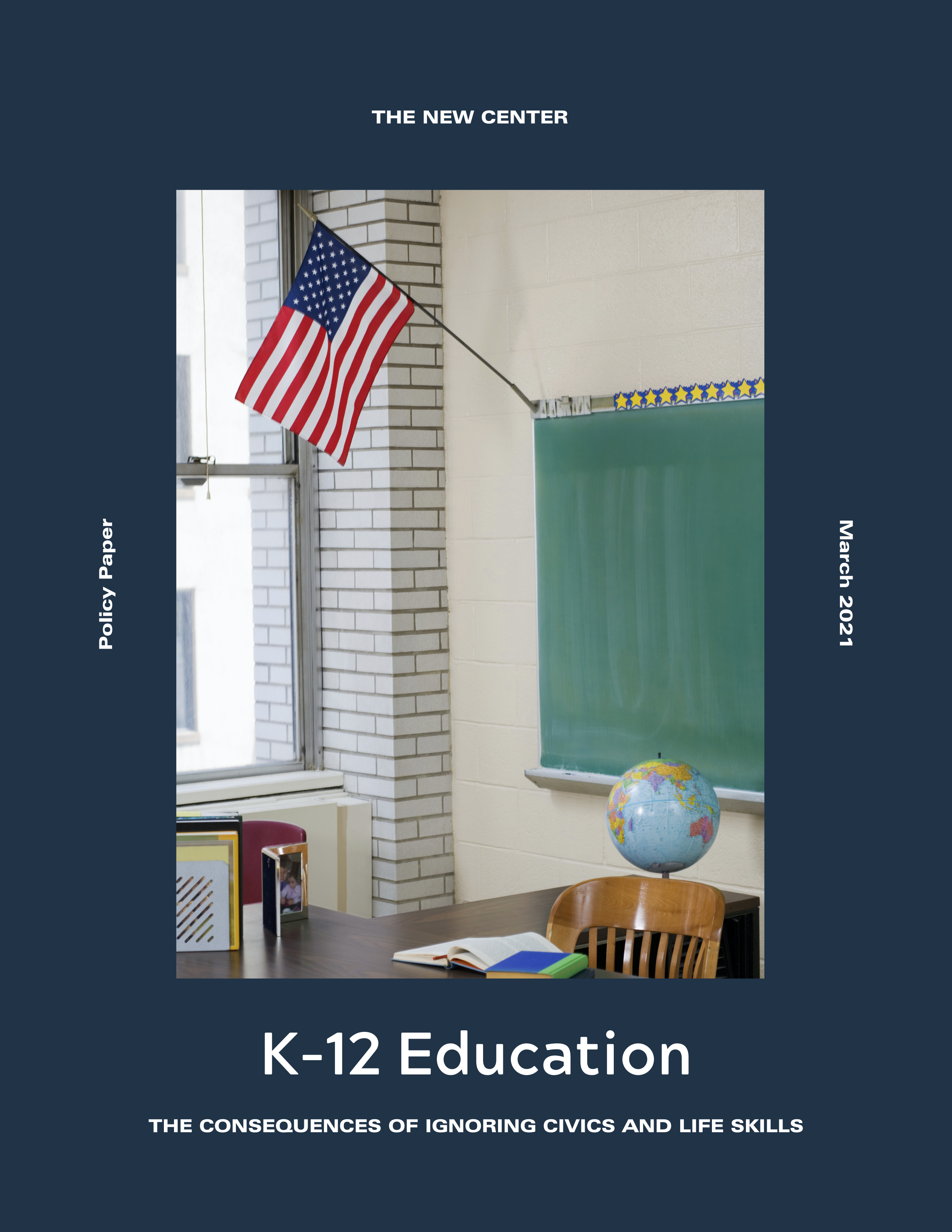 Facts At-A-Glance
48%

of young people in the U.S. rarely or never participate in civic or political activities.

57%

of American adults are financially literate.

41%

of recent college grads are underemployed, working in jobs that do not require a college degree.
Download paper