Keeping Our Promise — Evacuating Our Allies from Afghanistan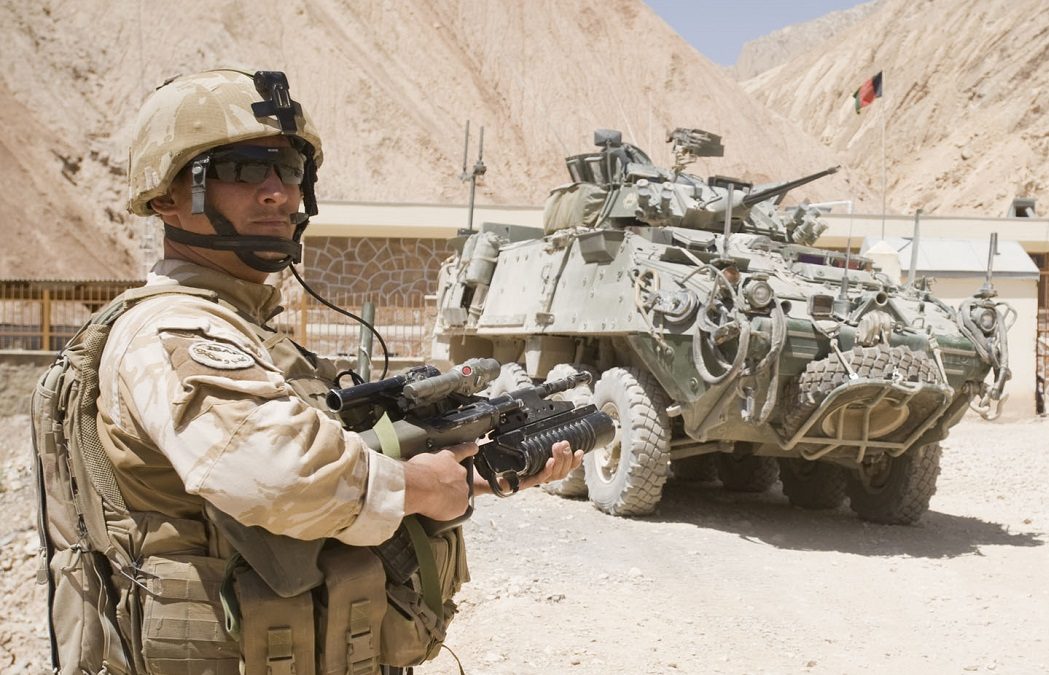 After nearly two decades of conflict, America's war in Afghanistan—the longest military engagement in U.S. history—is nearly over. Combat forces are scheduled to be completely withdrawn by August 31, 2021, and more than 90% of the U.S. military withdrawal has already been completed according to U.S. Central Command. Among the U.S. bases where forces have withdrawn is Bagram Airfield, which served as the primary American military base for a U.S. presence that once exceeded 100,000 troops. On July 1, 2021, Bagram Airfield was completely vacated at night, and within hours, was ransacked by looters who broke into the airfield. The withdrawal from Bagram Airfield coincides with recent advances by the Taliban, which has regained control of districts in the north, south, and east of Afghanistan since withdrawal began. By some estimates, the Taliban is now either contesting or in control of half of the country. With time running out to evacuate U.S. allies such as interpreters and the enormously challenging task of airlifting tens of thousands out of the country, President Biden will have a tall task to deliver on his promise that Afghans who risked their lives for the U.S. "are not going to be left behind."
"We cannot allow Afghanistan to become another Saigon." — Rep. Mike McCaul (R-TX)
A recent U.S. intelligence report, as covered by The Wall Street Journal, concluded that the Afghan government could collapse as soon as six months after the U.S. military completes their withdrawal from the country. In such a case, more than 17,000 Afghan allies and interpreters could be at immediate risk of being targeted and killed by Taliban forces. According to nonprofit group No One Left Behind, over 300 interpreters and their family members have already been killed for working with U.S. forces.
The situation is drawing comparison to the end of America's war in Vietnam in 1975. Then, the U.S. evacuated some 7,000 South Vietnamese via helicopter. The U.S. would eventually bring over 100,000 Vietnamese refugees to Guam in 1975 to process their relocation, and in the decade that followed, many more refugees would immigrate to the U.S. in what the International Rescue Committee called "the largest resettlement effort in American history."
"Now, the administration needs to brief a detailed operational plan, appoint an operational commander, and guarantee we will complete the mission. It's time to honor our American promise." — Rep. Seth Moulton (D-MA)
More recently, in Iraq, nearly 7,000 Kurdish refugees who provided support to the U.S. during the 1991 Persian Gulf War were evacuated and resettled in the U.S. in response to the growing threat of Saddam Hussein's forces. However, despite these ambitious relocation efforts in both Iraq and Vietnam, thousands of allies were still left behind, many of whom were subjected to torture or killed. Congressional leaders on both sides of the aisle have made it a priority to prevent such a humanitarian catastrophe from taking place again. 
"The United States has a moral obligation to these Afghans and their families who face persecution and threats to their lives because of their support for Americans in Afghanistan." — Sen. Robert Menendez (D-NJ)
On July 14, 2021, President Biden announced Operation Allied Refuge, which will task the U.S. Air Force with evacuating thousands of interpreters out of Afghanistan. Although flights are set to begin at the end of July, the destination is still unknown. What we do know is that the evacuation plan will rely on the use of the Special Immigrant Visa (SIV) program, which was created in 2008 to help evacuate our allies from Iraq and Afghanistan. Though the SIV program was designed to fast-track the resettlement process, it has suffered from enormous logistical problems. Over 70,000 Afghans and more than 100,000 Iraqis were waiting on special visas at the end of 2020. A few of the possible destinations for Afghan allies to safely wait on their special visas include Tajikistan, Uzbekistan, and Kazakhstan; however, some lawmakers worry about their capacity to house interpreters and their families. With only weeks remaining, the Biden administration will need to move quickly to ensure the safety of our Afghan allies before it is too late.