Don't Export Section 230, Reform It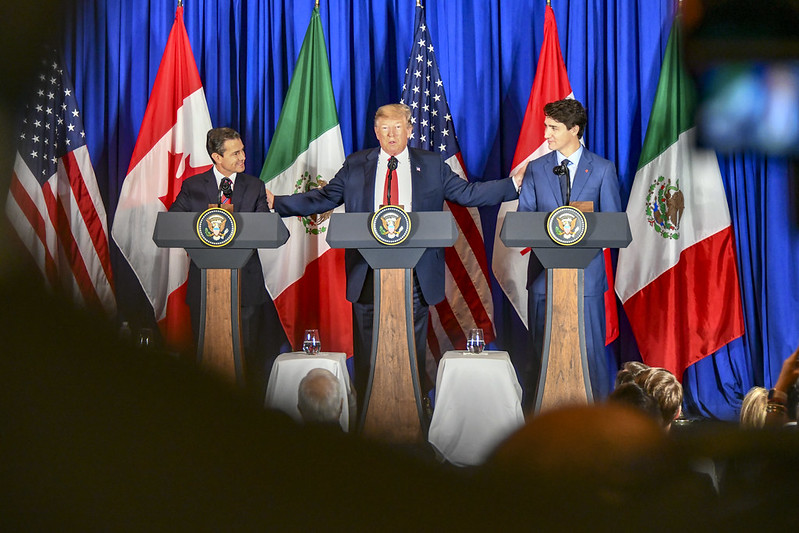 On Wednesday, January 29, President Donald Trump signed the United States-Mexico-Canada Agreement (USMCA) into law, which will replace the North American Free Trade Agreement (NAFTA) that came into effect in 1994. The agreement enjoyed wide bipartisan support in both chambers of Congress, with only ten senators voting against the USMCA, including 2020 presidential candidate Bernie Sanders, eight Democrats, and one Republican.
Despite opposition, a contentious provision remained in the USMCA that grants liability protections for internet platforms, echoing language from Section 230 of America's Communications Decency Act of 1996. In the agreement, many technology companies aren't considered "publishers" of third-party content, but rather "platforms," protecting them from liability through safe harbor provisions. Effectively, this shields companies like Google and Facebook from legal penalty for illicit or misleading content posted by their users and advertisers.
These provisions were met with backlash from both sides of the aisle. In December 2019, Democratic House Speaker Nancy Pelosi made a push to remove safe harbor provisions from the draft USMCA, but her request was made after the deal's finalization. Similarly, Republican Senator Ted Cruz wrote in a letter to U.S. Trade Representative Robert Lighthizer that "members of both the Senate and House of Representatives [are] seriously considering whether to amend or eliminate Section 230's grant of immunity" and that he believed "enshrining it in our trade agreements would be a mistake." Despite their qualms, both Pelosi and Cruz voted in favor of USMCA in their respective chambers.
Although Democrats and Republicans have found common ground in questioning these liability protections, they have done so for different reasons. Senator Cruz has been an outspoken critic of what he's called "Silicon Valley's blatant political censorship," echoing the widespread Republican sentiment that technology companies have been trying to curb conservative messaging on social media platforms. Conversely, Democrats have condemned what they see as the rise of hate speech, misinformation, and conspiracy theories on social media.
Outside of the trade agreement, the original Section 230 has also come under fire from both the Department of Justice (DOJ) and some in the private sector. In a speech on December 10th, Attorney General William Barr stated that the DOJ is looking into Section 230, and that the law has "extended far beyond what Congress originally intended." He stated that platforms have legal immunity from "blocking or removing third-party speech–including political speech–selectively" and allow communications within terrorist organizations. Outspoken technology company opponents to Section 230 include Oracle, Salesforce, and Microsoft. Facebook CEO Mark Zuckerberg has stated that without Section 230, he wouldn't have been able to start Facebook, but the company now must take a "broader view of its responsibility."
Section 230 and an array of social media regulations are currently being reevaluated by stakeholders. In June 2019, The New Center suggested potential reforms in a policy paper entitled "Big Tech: Public Discourse and Privacy." The New Center proposes the following solutions to create a sustainable framework for platform liability and responsibility:
In line with the First Amendment, online speech should be free unless inciting violence or promoting dangerous obscenity
Operators should have liability for any demonstrable negligence, as determined by the Federal Trade Commission
Platforms should provide meaningful notice to those who have their content removed
Platforms should allow users the right to appeal any content takedown
Platforms should issue public reports detailing the amount and types of removed content, along with justifications for removal
For solutions forged in the center, read the full paper here.