Washington's Efforts to Police Domestic Terror Are Ripe for Abuse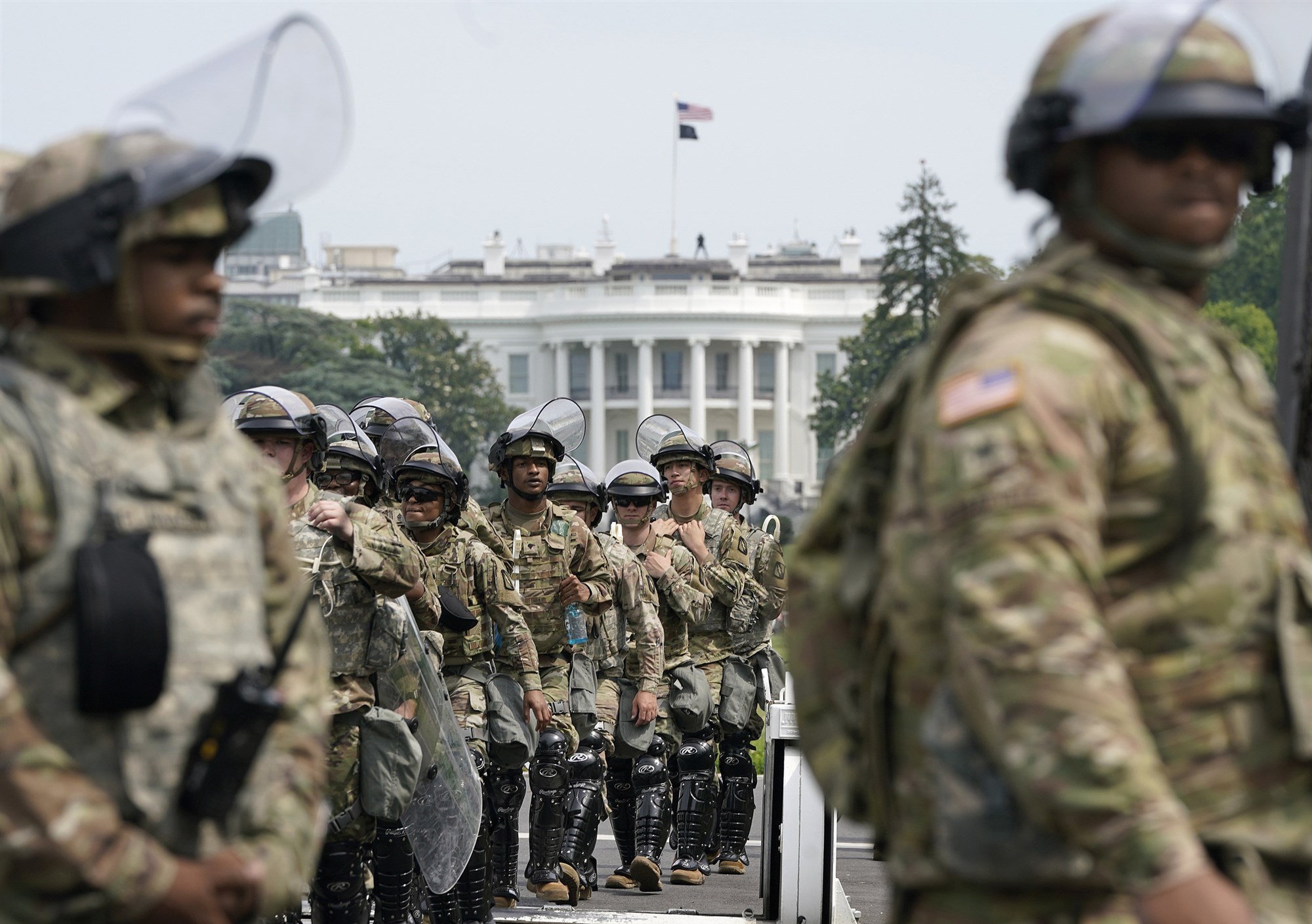 On January 6, 2021, a large mob attacked the United States Capitol building in an attempt to stop the counting of state electoral votes that would certify Joe Biden as President.
Law enforcement ultimately subdued the rioters, and Joe Biden was certified as the next president, but not before five people, including one police officer, were killed. In the aftermath of the January 6 attack, law enforcement has charged a growing list of over 270 people with various crimes, including entering a restricted building or grounds, disorderly or disruptive conduct, assault, and theft of government property.
During a Senate Judiciary Committee hearing on March 2, 2021, FBI Director Christopher Wray said that the attack on the Capitol "was criminal behavior, plain and simple, and it's behavior that we, the FBI, view as domestic terrorism."
The U.S. government has a clear definition of domestic terrorism and the FBI Director explicitly called the siege a domestic terrorist attack. Despite this, not a single perpetrator will be charged with domestic terrorism because the United States doesn't classify "domestic terrorism" as a crime.
However, if any of these individuals demonstrated links to a Foreign Terrorist Organization (FTO) and had a clear political or ideological motive, law enforcement could charge them with terrorism. In the absence of these criteria, an individual who perpetrated an attack in the United States would need to be charged with a related crime, which may not carry the same weight as a terrorism charge.
The United States has been plagued with several high-profile domestic terror events in recent years, including a shooting at a synagogue in Pittsburgh, Pennsylvania in 2018, a shooting at a Walmart in El Paso, Texas in 2019, and, most recently, the siege on the U.S. Capitol in 2021.
Lawmakers on both sides of the aisle have advocated for measures to address perceived gaps in domestic terror tracking and prosecutorial capabilities. In 2019, former U.S. Senator Martha McSally (R-AZ) and Congressman Adam Schiff (D-CA) introduced bills in the House and Senate that would criminalize domestic terrorism. Most recently, during FBI Director Wray's March 2 testimony to the Senate, Senator Lindsey Graham (R-SC) said, "I don't know if we should have [a domestic terrorist list] or not…but I think it's time to think about it."
Broader prosecutorial and classificatory mechanisms are opposed on several grounds. In a statement submitted in September 2019 to the Senate Committee on Homeland Security and Governmental Affairs, the ACLU argued that the FBI and other law enforcement agencies already had all of the tools and authorities they needed to successfully counter threats of domestic terrorism and that expanded authorities would only serve to further target historically marginalized communities and individuals with controversial beliefs.
New measures are also criticized on the grounds that they may violate First Amendment rights. During a January 2020 hearing before the House Committee on Financial Services, the former head of the Justice Department's National Security Division Mary McCord testified that "hateful speech, even if abhorrent to the majority of the population, is protected by the First Amendment, as is assembling with others who share the same hateful views. Unless an organization engages solely in unprotected activity, such as committing crimes of violence, any designation of a U.S. organization would likely run afoul of the First Amendment."
The ability to designate groups in the United States as terrorist organizations and prosecute them for domestic terrorism might also contribute to growing political polarization.
Lawmakers could potentially target groups simply because of their message and political leaning and not because of the real danger they may pose to our national security. This is not unprecedented; while still in office, former President Donald Trump tweeted that "The United States of America will be designating ANTIFA as a Terrorist Organization." And in Montana, a group of lawmakers introduced a bill in February 2021 that would designate ANTIFA as a domestic terrorist group, though it is not expected to pass.
Terrorism expert Brian Michael Jenkins instead advocates for "efforts against the violent extremists to be done within the ordinary criminal code…Put aside the political pretensions; don't give them that. These are crimes—murder, assault, willful destruction of property—deal with it on that basis."
In the October 2020 Homeland Threat Assessment, the U.S. Department of Homeland Security identified lone offenders, Domestic Violent Extremists (DVEs), and foreign terrorist-inspired Homegrown Violent Extremists (HVEs) as the "primary terrorist threat inside the United States" that will "drive an elevated threat environment at least through early 2021."
Countering this threat should be a top priority for the Department of Homeland Security and other law enforcement agencies. But changes shouldn't be made hastily, and they certainly shouldn't come at the expense of historically marginalized communities, First Amendment rights, and desperately needed national and political unity.
This publication originally appeared on RealClearPolicy on March 18, 2021.
Image: Drew Angerer / Getty Images