Criminal Justice Reform Tracker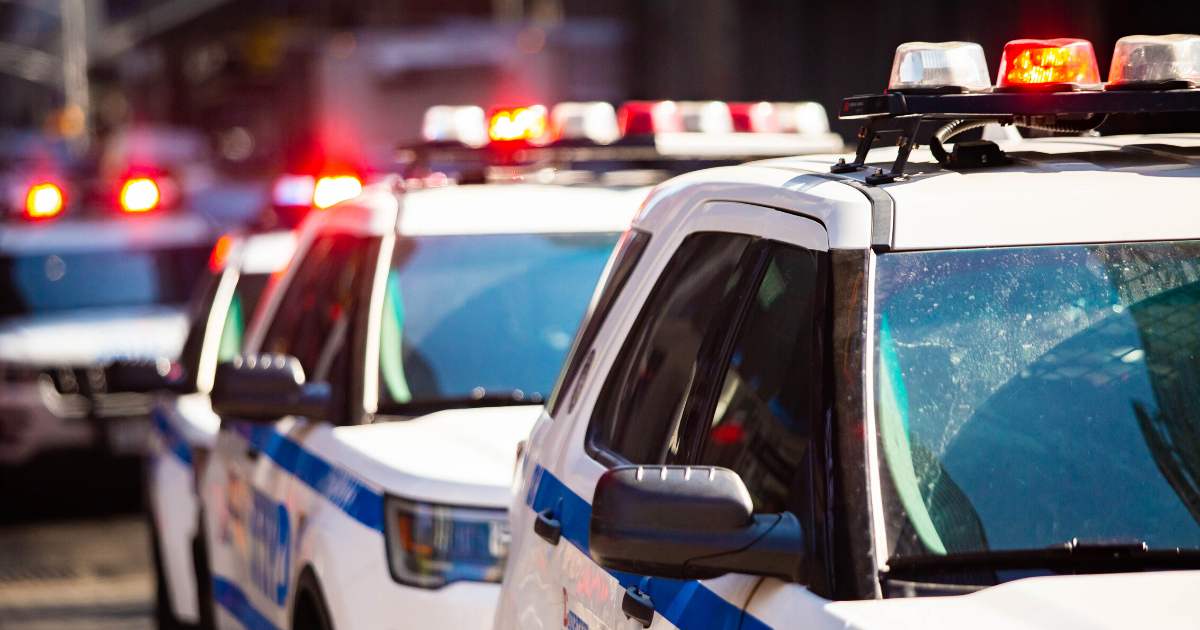 In the wake of the brutal killing of George Floyd in Minneapolis, Americans across the country and across the political spectrum are calling for reforms that combat racial bias in our justice system and change the way we police our communities. Although many cities have already announced significant reforms to the rules governing their local police forces, the U.S. Congress is still debating a variety of proposals.
The New Center's Criminal Justice Reform Tracker will keep a running tally of the various criminal justice and police reform bills and resolutions that are being introduced, and most importantly which are garnering bipartisan support.
With Republicans controlling the Senate and Democrats controlling the House, votes from both parties will be needed to turn any of these ideas into law.
Update: In the month following calls for action after the killing of George Floyd, Congress introduced 61 bills specifically related to changes to the U.S. criminal justice system. Only 16% of bills (10 bills) garnered bipartisan support, meaning they have both Republican and Democratic co-sponsors. 97% of the bills that have been introduced are stuck in committee.
The only successful House bill, the George Floyd Justice in Policing Act of 2020 introduced by Representative Karen Bass, has been placed on the Senate Legislative Calendar, while the Senate has so far voted against opening debate on the JUSTICE Act originally introduced in the Senate by Senator Tim Scott.
Congressional Bills
| Action | Date Introduced | Sponsor | Status | Summary | Bipartisan Support |
| --- | --- | --- | --- | --- | --- |
| S.4142 | 07/01/2020 | Sen. Edward Markey (D-MA) | Read twice and referred to the Committee on the Judiciary | A bill to amend the Revised Statutes to remove the defense of qualified immunity in the case of any action under section 1979, and for other purposes. | No |
| H.R.7384 | 06/26/2020 | Rep. Steve Chabot (R-OH) | Referred to the House Committee on the Judiciary. | To reform policing, and for other purposes. | No |
| S.4064 | 06/24/2020 | Sen. John Cornyn (R-TX) | Read twice and referred to the Committee on the Judiciary. | bill to amend the Omnibus Crime Control and Safe Streets Act of 1968 to provide for training on alternatives to use of force, de-escalation, and behavioral health crisis. | No |
| H.R.7315 | 06/24/2020 | Rep. Ilhan Omar (D-MN) | Referred to the House Committee on the Judiciary. | To amend title 18, United States Code, to clarify the penalty for use of force, and for other purposes. | No |
| S.4036 | 06/23/2020 | Sen. Mike Braun (R-IN) | Read twice and referred to the Committee on the Judiciary | A bill to amend the Revised Statutes to reform the defense of qualified immunity in the case of any action under section 1979, and for other purposes. | No |
| S.4051 | 06/23/2020 | Sen. Lindsey Graham (R-SC) | Read twice and referred to the Committee on the Judiciary. | A bill to improve the ability of law enforcement agencies to access encrypted data, and for other purposes. | No |
| S.4036 | 06/23/2020 | Sen. Mike Braun (R-IN) | Read twice and referred to the Committee on the Judiciary. | A bill to amend the Revised Statutes to reform the defense of qualified immunity in the case of any action under section 1979, and for other purposes. | No |
| S.4000 | 06/18/2020 | Sen. Elizabeth Warren (D-MA) | Read twice and referred to the Committee on the Judiciary. | A bill to require Federal law enforcement and prison officials to obtain or provide immediate medical attention to individuals in custody who display medical distress. | No |
| H.R.7268 | 06/18/2020 | Rep. Ayanna Presley (D-MA) | Referred to the House Committee on the Judiciary. | To require Federal law enforcement and prison officials to obtain or provide immediate medical attention to individuals in custody who display medical distress. | No |
| H.R.7252 | 06/18/2020 | Rep. Eddie Bernice Johnson (D-TX) | Referred to the Committee on Science, Space, and Technology, and in addition to the Committees on Homeland Security, and the Judiciary, for a period to be subsequently determined by the Speaker, in each case for consideration of such provisions as fall within the jurisdiction of the committee concerned. | To provide for research to examine law enforcement policies and practices, including the causes, consequences, and mitigation of excessive use of force, and for other purposes. | No |
| H.R.7284 | 06/18/2020 | Rep. Debbie Wasserman Schultz (D-FL) | Referred to the House Committee on the Judiciary. | To authorize the Attorney General to make grants to improve the relationship between the police and the communities they serve, and for other purposes. | No |
| H.R.7281 | 06/18/2020 | Rep. Rashida Tlaib (D-MI) | Referred to the House Committee on the Judiciary. | To require States and units of local government to certify a commitment to release certain individuals from jails and prisons, and for other purposes. | No |
| H.R.7278 | 06/18/2020 | Rep. Pete Stauber (R-MN) | Referred to the Committee on the Judiciary, and in addition to the Committees on House Administration, and the Budget, for a period to be subsequently determined by the Speaker, in each case for consideration of such provisions as fall within the jurisdiction of the committee concerned. | To improve and reform policing practices, accountability and transparency. | No |
| S.3987 | 06/17/2020 | Sen. Gary Peters (D-MI) | Read twice and referred to the Committee on the Judiciary. | A bill to amend the Omnibus Crime Control and Safe Streets Act of 1968 to provide that COPS grant funds may be used for local law enforcement recruits to attend schools or academics if the recruits agree to serve in precincts of law enforcement agencies in their communities. | Yes |
| S.3985 | 06/17/2020 | Sen. Tim Scott (R-SC) | Motion by Senator McConnell to reconsider the vote by which cloture on the motion to proceed to the measure was not invoked (Record Vote No. 126) entered in Senate. | JUSTICE Act | No |
| S.3968 | 06/16/2020 | Sen. Tom Cotton (R-AR) | Read twice and referred to the Committee on the Judiciary. | A bill to create an award for law enforcement officers who exemplify best practices to reduce the excessive use of force or improve community policing, and for other purposes. | No |
| H.R.7221 | 06/15/2020 | Rep. Alexandria Ocasio-Cortez (D-NY) | Referred to the House Committee on the Judiciary. | To prohibit law enforcement officers from using chemical weapons in the course of policing activities, and for other purposes. | No |
| H.R.7206 | 06/15/2020 | Rep. Adriano Espaillat (D-NY) | Referred to the House Committee on the Judiciary. | To amend title 18, United States Code, to prohibit the use of excessive force under color of law by law enforcement and correctional officers, and for other purposes. | No |
| H.R.7199 | 06/15/2020 | Rep. Ted Budd (R-NC) | Referred to the House Committee on the Judiciary. | To provide grants to law enforcement agencies for de-escalation training and community outreach, and for other purposes. | No |
| H.R.7196 | 06/15/2020 | Rep. Alma Adams (D-NC) | Referred to the House Committee on the Judiciary. | To amend title 18, United States Code, to provide that certain uses of riot control agents constitute civil rights violations, and for other purposes. | No |
| H.R.7153 | 06/11/2020 | Rep. Donald Beyer (D-VA) | Referred to the Committee on the Judiciary, and in addition to the Committee on Armed Services | To require Federal law enforcement officers, including contract employees, and members of the armed forces engaged in crowd control, riot control, or arrest or detainment of individuals engaged in civil disobedience, demonstrations, protests, or riots to visibly display identifying information. | No |
| H.R.7150 | 06/11/2020 | Rep. Greg Stanton (D-AZ) | Referred to the House Committee on the Judiciary. | To require the use of body cameras for law enforcement officers as a condition of eligibility for COPS ON THE BEAT grants, and for other purposes. | No |
| S.3956 | 06/11/2020 | Sen. Amy Klobuchar (D-MN) | Read twice and referred to the Committee on the Judiciary. | A bill to incentivize banning of chokeholds and carotid holds, and for other purposes. | No |
| S.3955 | 06/11/2020 | Sen. Rand Paul (R-KY) | Read twice and referred to the Committee on the Judiciary. | A bill to prohibit no-knock warrants, and for other purposes. | No |
| H.R.7194 | 06/11/2020 | Rep. Maxine Waters (D-CA) | Referred to the Committee on the Judiciary, and in addition to the Committee on Energy and Commerce, for a period to be subsequently determined by the Speaker, in each case for consideration of such provisions as fall within the jurisdiction of the committee concerned. | To eliminate mandatory minimum sentences for all drug offenses. | No |
| H.R.7193 | 06/11/2020 | Rep. Maxine Waters (D-CA) | Referred to the House Committee on the Judiciary. | To amend title 28, United States Code, to adjust the penalty for unjust conviction and imprisonment, and for other purposes. | No |
| H.R.7191 | 06/11/2020 | Rep. David Trone (D-MD) | Referred to the House Committee on the Judiciary. | To amend the Omnibus Crime Control and Safe Streets Act of 1968 to condition eligibility for grants under the Edward Byrne Memorial Justice Assistance Grant Program, and for other purposes. | No |
| H.R.7188 | 06/11/2020 | Rep. William Timmons (R-SC) | Referred to the House Committee on the Judiciary | To require law enforcement agencies to report the use of lethal force, and for other purposes. | Yes |
| H.R.7174 | 06/11/2020 | Rep. Ro Khanna (D-CA) | Referred to the House Committee on Armed Services. | To enhance protections of civilians during United States military operations, and for other purposes. | No |
| S.3931 | 06/10/2020 | Sen. Rand Paul (R-KY) | Read twice and referred to the Committee on Armed Services. | A bill to prevent the militarization of Federal, State, and local law enforcement by Federal excess property transfers and grant programs. | Yes |
| S.3909 | 06/08/2020 | Sen. Christopher Murphy (D-CT) | Read twice and referred to the Committee on the Judiciary. | A bill to require Federal law enforcement officers, including contract employees, and members of the armed forces engaged in crowd control, riot control, or arrest or detainment of individuals engaged in civil disobedience, demonstrations, protests, or riots to visibly display identifying information. | No |
| S.3912 | 06/08/2020 | Sen. Cory A. Booker (D-NJ) | Read twice and referred to the Committee on the Judiciary. | A bill to hold law enforcement accountable for misconduct in court, improve transparency through data collection, and reform police training and policies. | No |
| H.R.7120 | 06/08/2020 | Rep. Karen Bass (D-CA) | Passed House. Placed on Senate Legislative Calendar under Read the First Time. | George Floyd Justice in Policing Act of 2020 | No |
| H.R.7124 | 06/08/2020 | Rep. Anthony G. Brown (D-MD) | Referred to the House Committee on Armed Services | To amend title 10, United States Code, to provide for additional requirements for the use of authority under the Insurrection Act, and for other purposes. | No |
| H.R.7129 | 06/08/2020 | Rep. David N. Cicilline (D-RI) | Referred to the House Committee on Armed Services | To amend title 10, United States Code, to limit the authority of the President to use the militia or Armed Forces to enforce Federal authority or to provide Federal aid to State governments, and for other purposes. | No |
| H.R.7131 | 06/08/2020 | Rep. Adriano Espaillat (D-NY) | Referred to the House Committee on the Judiciary | To amend title 18, United States Code, to prohibit deprivation of rights under color of law by law enforcement and correctional officers, and for other purposes. | No |
| H.R. 7133 | 06/08/2020 | Rep. Debra A. Haaland (D-MN) | Referred to the Committee on the Judiciary, and in addition to the Committee on Armed Services, for a period to be subsequently determined by the Speaker, in each case for consideration of such provisions as fall within the jurisdiction of the committee concerned. | To encourage State and local demilitarization by incentivizing the return of purchases made through the LESO program, and for other purposes. | No |
| H.R. 7134 | 06/08/2020 | Rep. Joseph P. Kennedy III (D-MA) | Referred to the House Committee on the Judiciary | To amend title 18, United States Code, to lower the mens rea standard to reckless for the offense related to depriving persons of their rights under the color of law, and for other purposes. | No |
| H.R. 7135 | 06/08/2020 | Rep. Ilhan Omar (D-MN) | Referred to the Committee on Armed Services, and in addition to the Committee on Rules, for a period to be subsequently determined by the Speaker, in each case for consideration of such provisions as fall within the jurisdiction of the committee concerned. | To amend the Insurrection Act to curtail violations against the civil liberties of the people of the United States, and for other purposes. | No |
| H.R. 7136 | 06/08/2020 | Rep. Mark Pocan (D-WI) | Referred to the House Committee on the Judiciary | To require the creation and adoption of national minimum training requirements for law enforcement personnel. | No |
| H.R. 7137 | 06/08/2020 | Rep. Cedric L. Richmond (D-LA) | Referred to the House Committee on the Judiciary | To prohibit the receipt of funds under the Edward Byrne Memorial State and Local Law Enforcement Assistance Program and associated grant programs by State and local government units that have failed to adopt use of force policies and other policies that meet minimum standards; require State and local government units that operate law enforcement training programs funded by the Byrne program and associated grant programs to train officers in de-escalation and mental health crisis intervention and to publicly disseminate use-of-force policies; to require the promulgation of protocols for the investigation and reporting of instances of the use of deadly force by Federal law enforcement officers; to provide for grants to community supervision offices for training in de-escalation techniques and to other personnel; and for other purposes. | No |
| H.R. 7144 | 06/08/2020 | Rep. Nydia Velazquez (D-NY) | Referred to the House Committee on the Judiciary | To amend title 18, United States Code, to prohibit the reckless use of excessive force under the color of law, and for other purposes. | No |
| H.R. 7100 | 06/04/2020 | Rep. Sheila Jackson Lee (D-TX) | Referred to the House Committee on the Judiciary | To encourage greater community accountability of law enforcement agencies, and for other purposes. | No |
| H.R. 7089 | 06/04/2020 | Rep. Joaquin Castro (D-TX) | Referred to the House Committee on the Judiciary | To reform law enforcement practices, and for other purposes. | No |
| H.R. 7087 | 06/04/2020 | Rep. Ted Budd (R-NC) | Referred to the House Committee on the Judiciary | To amend title 18, United States Code, to increase the penalty for rioting, and for other purposes. | No |
| H.R.7085 | 06/04/2020 | Rep. Justin Amash (L-MI) | Referred to the House Committee on the Judiciary | To amend the Revised Statutes to remove the defense of qualified immunity in the case of any action under section 1979, and for other purposes. | Yes |
| S.3902 | 06/04/2020 | Sen. Richard Blumenthal (D-CT) | Read twice and referred to the Committee on Armed Services | A bill to amend the Insurrection Act to curtail violations against the civil liberties of the people of the United States, and for other purposes. | No |
| S.3895 | 06/04/2020 | Sen. Kirsten Gillibrand, Kirsten (D-NY) | Read twice and referred to the Committee on the Judiciary | A bill to amend section 242 of title 18, United States Code, to include the use of chokeholds and carotid holds as a deprivation of rights and as a punishment, pain, or penalty, and for other purposes. | No |
| S.3873 | 06/03/2020 | Sen. Tim Scott (R-SC) | Read twice and referred to the Committee on the Judiciary | A bill to require law enforcement agencies to report the use of lethal force, and for other purposes. | No |
| S.3852 | 06/01/2020 | Sen. Elizabeth Warren (D-MA) | Read twice and referred to the Committee on Armed Services | A bill to enhance protections of civilians during United States military operations, and for other purposes. | No |
Congressional Resolutions
Action
Date Introduced
Sponsor
Status
Summary
Bipartisan Support
H.Res.1027
06/26/2020
Rep. Bonnie Watson Coleman (D-NJ)
Referred to the House Committee on the Judiciary.
Expressing the sense of the House of Representatives that the wrongs and hardships of Black women are often equal to those experienced by Black men yet receive less attention and justice, and that any legislation passed in the House of Representatives to remedy racial inequities in the United States, especially those present in the criminal justice system, must include reforms to address concerns for Black women.
No
H.Res.1023
06/25/2020
Rep. Gregory Steube (R-FL)
Referred to the House Committee on the Judiciary.
Calling for justice for George Floyd and others, and condemning violence and rioting.
No
H.Res.1013
06/22/2020
Rep. Russ Fulcher (R-ID)
Referred to the House Committee on the Judiciary.
Resolving that jurisdictions seeking to dismantle or reduce funding for the jurisdiction's police force should not unduly burden residents who seek to defend themselves.
No
S.Res.631
06/18/2020
Rep. Josh Hawley (R-MO)
Submitted in the Senate, considered, and agreed to without amendment and with a preamble by Unanimous Consent.
A resolution honoring the life and service of David Dorn and expressing condolences to the family of David Dorn.
Yes
H.Res.1010
06/18/2020
Rep. Marc Veasey (D-TX)
Referred to the House Committee on House Administration.
Commemorating Juneteenth by calling for the implementation of safeguards to protect the integrity of United States elections and end voter suppression.
No
H.Res.1009
06/18/2020
Rep. Mary Gay Scanlon (D-PA)
Referred to the House Committee on the Judiciary.
Recognizing the threats to press freedom in the United States in the wake of protests following the killing of George Floyd, an unarmed Black man, by police in Minneapolis on May 25, 2020, reaffirming the centrality of a free and independent press to the health of democracy, and reaffirming freedom of the press as a priority of the United States in promoting democracy, human rights, and good governance.
No
H.Res.1007
06/15/2020
Rep. Gregory Steube (R-FL)
Referred to the House Committee on the Judiciary.
Calling for justice for George Floyd and opposing efforts to defund the police.
No
H.Res.1002
06/15/2020
Rep. Michael Guest
Referred to the House Committee on the Judiciary.
Strongly condemning the recent acts of violence, riots, and looting in the United States.
No
H.Res.1001
06/15/2020
Rep. Sheila Jackson Lee (D-TX)
Referred to the House Committee on Oversight and Reform.
Recognizing June 19, 2020, as this year's observance of the historical significance of Juneteenth Independence Day.
Yes
S.Res.620
06/15/2020
Sen. John Cornyn (R-TX)
Submitted in the Senate, considered, and agreed to without amendment and with a preamble by Unanimous Consent.
"A resolution designating June 19, 2020, as ""Juneteenth Independence Day"" in recognition of June 19, 1865, the date on which news of the end of slavery reached the slaves in the Southwestern States.
116th Congress (2019-2020) | Get alerts"
Yes
H.Res.999
06/11/2020
Rep. Mary Gay Scanlon (D-PA)
Referred to the House Committee on the Judiciary.
Recognizing the threats to press freedom in the United States in the wake of protests following the killing of George Floyd, an unarmed Black man, by police in Minneapolis on May 25, 2020, reaffirming the centrality of a free and independent press to the health of democracy, and reaffirming freedom of the press as a priority of the United States in promoting democracy, human rights, and good governance.
No
S.Res.613
06/10/2020
Sen. Tom Cotton (R-AR)
Referred to the Committee on the Judiciary
A resolution calling for justice for George Floyd and opposing calls to defund the police.
No
S.Res.612
06/09/2020
Sen. Kelly Loeffler (R-GA)
Referred to the Committee on the Judiciary
A resolution expressing the sense of the Senate that the tragic death of George Floyd was unjust and the perpetrators must stand trial and be brought to justice, the First Amendment of the Constitution guarantees individuals the right to peaceably assemble and protest, groups like Antifa and the individuals who took over peaceful protests with violence, chaos, looting, and destruction should be held accountable for their actions, the attacks on law enforcement, individuals, small businesses, and communities are causing death, injury and millions of dollars in damage, the vast majority of men and women in law enforcement work tirelessly and risk their lives to protect the people of the United States without prejudice, police departments are the cornerstone for maintaining a society of order, calls to defund the police threaten the safety and security of the people of the United States, Congress will continue to appropriate funding to local law enforcement agencies that bolster police efforts, and the Nation must come together in healing, reconciliation, and prayer to reaffirm that every life is sacred, our society must strive for equality, and that we will work to ensure a tragedy like George Floyd's never happens again in the United States.
No
H.Con.Res.100
06/04/2020
Rep. Barbara Lee (D-CA)
Referred to the House Committee on the Judiciary
Urging the establishment of a United States Commission on Truth, Racial Healing, and Transformation.
No
H.Res.993
06/04/2020
Rep. Eleanor Holmes Norton (D-DC-At-Large)
Referred to the House Committee on the Judiciary
Expressing support for the designation of June 2020 as "National Gun Violence Awareness Month", and calling on Congress to address gun violence.
No
H.Res.992
06/04/2020
Rep. Eleanor Holmes Norton (D-DC-At-Large)
Referred to the House Committee on the Judiciary
Declaring unconditional war on racism and invidious discrimination and providing for the establishment of a Cabinet-level Department of Reconciliation charged with eliminating racism and invidious discrimination.
No
H.Res.990
06/04/2020
Rep. Joyce Beatty (D-OH)
Referred to the Committee on the Judiciary, and in addition to the Committee on Energy and Commerce, for a period to be subsequently determined by the Speaker, in each case for consideration of such provisions as fall within the jurisdiction of the committee concerned.
Declaring unconditional war on racism and invidious discrimination and providing for the establishment of a Cabinet-level Department of Reconciliation charged with eliminating racism and invidious discrimination.
No
S.Con.Res.39
06/04/2020
Sen. Charles Schumer (D-NY)
Referred to the Committee on the Judiciary
A concurrent resolution expressing the Sense of Congress that the constitutional rights of Americans to peaceably assemble, exercise freedom of speech, and petition the government for redress of grievances must be respected; that violence and looting are unlawful, unacceptable and contrary to the purpose of peaceful protests; and that Congress condemns the President of the United States for ordering Federal officers to use gas and rubber bullets against the Americans who were peaceably protesting in Lafayette Square in Washington, DC on the night of June 1, 2020, thereby violating the constitutional rights of those peaceful protestors.
No
S.Res.602
06/02/2020
Sen. Edward Markey (D-MA)
Referred to the Committee on the Judiciary
A resolution recognizing that the murder of George Floyd by officers of the Minneapolis Police Department is the result of pervasive and systemic racism that cannot be dismantled without, among other things, proper redress in the courts.
No
S.Res.601
06/02/2020
Sen. Mitch McConnell (R-KY)
Referred to the Committee on the Judiciary
A resolution expressing the sense of the Senate that order must be immediately restored to the cities of the United States so that citizens may have peace and the legitimate grievances of peaceful protestors may be heard and considered.
No
H.Res.988
06/01/2020
Rep. Ayanna Pressley (D-MA)
Referred to the House Committee on the Judiciary
Condemning all acts of police brutality, racial profiling, and the use of excessive and militarized force throughout the country.
No
Last updated on July 06, 2020