Americans Don't Trust the Government — And Congressional Stock Trading Isn't Helping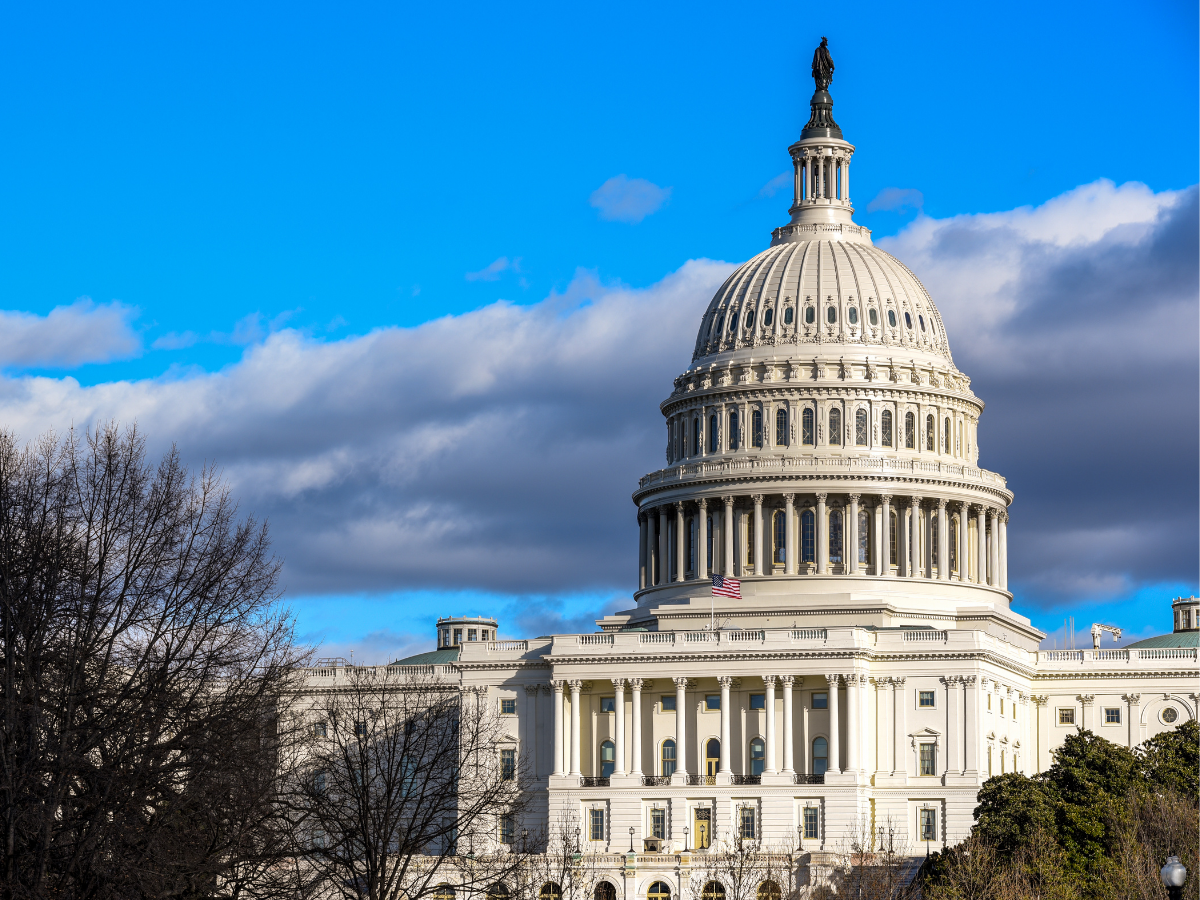 "Drain the Swamp" is a popular campaign line for a reason. Eighty-five percent of the public says corruption is a big or moderate problem and it's not hard to see why. Recent years have seen several examples of members of Congress trading stocks in industries they regulate, or appearing to trade based on non-public information (e.g. the onset of Covid-19). This may not technically be insider trading, but it does not seem ethical to many Americans either. Sixty-three percent of Americans now say members of Congress should be banned from trading individual stocks, and a growing group of bipartisan legislators agree.
Overall, Americans simply do not trust the government. As illustrated by the chart below from Pew Research, less than a quarter of people trust the government to do the right thing "just about always" or "most of the time," which is near historic lows. Meanwhile in a 2021 survey, the Project on Government Oversight—an independent government watchdog—found that 90 percent of Michigan and Ohio voters believed federal corruption costs taxpayers a lot of money. 

Stock trades by some members of Congress are certainly not helping bolster trust. From questionable individual trades to exorbitant overall returns, Americans have good reason to question Congress's investing practices. Here are some of the more troubling cases:
Even outside of the thoroughly scrutinized cases above, members of Congress have unusually high returns from investing. Unusual Whales, a financial information outlet, conducts an annual analysis of congressional stock trades using data available through STOCK Act (a law designed to create more transparency around members' investing) reporting and comparing it to historical stock market data. On trades in 2021, House Republicans and Democrats each averaged 14.7 percent returns, while Senate Democrats averaged 15.4 percent and Republicans averaged just under 13 percent. Over the same timeframe, the S&P 500—a large index fund and a bellwether for the broader stock market—saw 13.6 percent returns, meaning members of Congress beat the stock market on average. For context, around 90 percent of professionally managed mutual funds fail to beat the market in a given year. 
Stock market success does not necessarily indicate wrongdoing. No member of Congress has been charged with insider trading under the STOCK Act implemented in 2012. Former Representative Chris Collins was convicted of insider trading in 2020, but he was using information gained from being on a private firm's board of directors—which is beyond the scope of the STOCK Act. Nonetheless, this is a moment where even the appearance of impropriety hurts America's already-low trust in government. For this reason, Congress needs to go above and beyond to assuage Americans' concerns.
The STOCK Act Falls Short
The Stop Trading on Congressional Knowledge (STOCK) Act of 2012 banned members from investing based on non-public knowledge. It also required members of Congress, their senior staff, and high-ranking executive branch officials—including the President—to report all stock trades over $1,000 in value within 30 days, or 45 days if the trade was made by their spouse or a broker. Late disclosures result in a $200 fine that increases for subsequent infractions. 
But, according to Insider, "accountability and transparency are decidedly lacking" in the STOCK Act. A former investigator from the Office of Congressional Ethics told Insider that enforcement of the STOCK Act's disclosure requirements is "virtually non-existent," while a senior congressional aide said the Act's enforcement "depends on the honor system." Insider's investigation revealed that 54 members and 182 staffers have been late in reporting trades since 2020; only four of those members have provided proof of paying the late fees. 
Bipartisan Calls for Reform
Representatives Abigail Spanberger and Chip Roy—a Democrat and a Republican, respectively—are leading the charge to fix the STOCK Act. The duo's bill is called the Transparent Representation Upholding Services and Trust (TRUST) in Congress Act and would require all members of Congress to transfer their investment portfolios to a blind trust, where it would be managed by a broker without the knowledge of the member. Members would be allowed to invest in diverse index funds as well as bonds from the U.S. Treasury on their own, but all transactions involving individual stocks would be handled through the blind trust.
The TRUST Act would only apply to members of Congress and their households, but other recent reforms have limited the ability of other public employees to trade, too. In 2021, the Federal Reserve banned its officials and senior staff from investing in individual companies. In February 2022, the Senate passed a bill requiring Supreme Court justices and other federal judges to disclose their investments as they are currently exempt from the STOCK Act. Under the TRUST Act, the current restrictions for executive branch officials and senior staff would remain in place. 
Similar legislation has been introduced by Senators Jon Ossoff and Mark Kelly. Congressional leaders from both parties—Chuck Schumer, Mitch McConnell, Nancy Pelosi, and Kevin McCarthy—are all supportive of stock trading reforms too. 
A rare moment of bipartisan support combined with historically low levels of trust in government makes now the right time to reform congressional stock trading.