Brittney Griner One of Many Americans Wrongfully Detained Abroad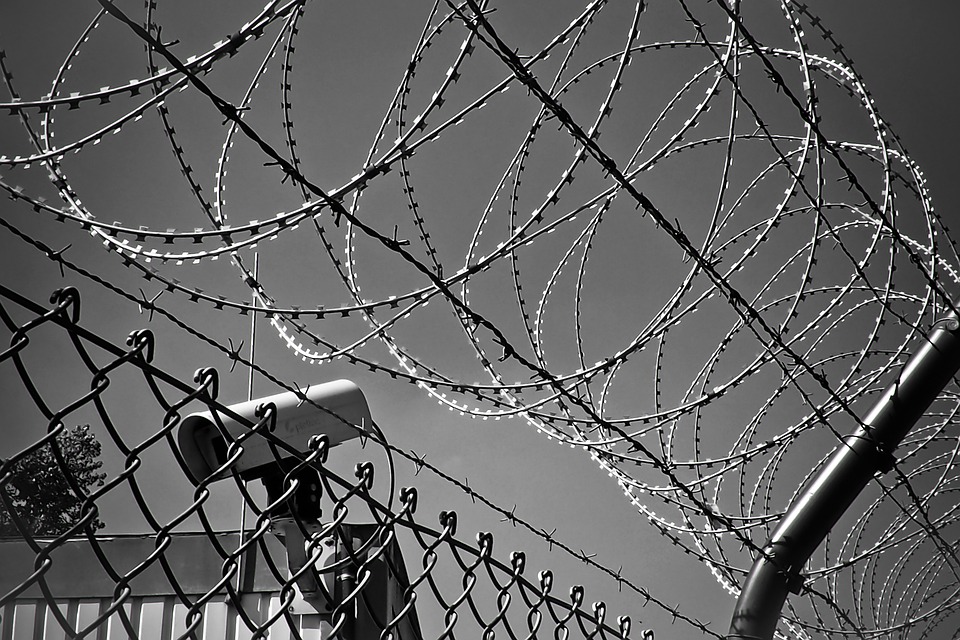 It's a travesty what's happening to Brittney Griner. The American basketball player, who was wrongfully detained earlier this year for marijuana possession in Russia, was recently sentenced to nine years in a penal colony. Unless U.S. diplomats can secure her release, Griner will be stuck in a place that by all accounts is worse than most prisons, as Russian penal colony inmates are often forced into cramped quarters and required to do backbreaking work. Unfortunately, Griner's plight is more common than many Americans may think.
A study by the James W. Foley Legacy Foundation –named after the American journalist who was abducted and later killed in Syria – shows a 580% increase in the number of Americans detained abroad in the last decade. The average duration of captivity has spiked by 60% while the number of countries engaging in this behavior has also increased. This is alarming on both a humanitarian and international security front, and freeing these Americans abroad requires a more united and focused effort from our leaders at home.
In October 2022, Brittney Griner's lawyers appealed her sentence, but it was upheld by a regional Moscow appeals court. There are two higher courts in Russia that Griner could potentially appeal to, but her lawyers have yet to disclose their plans.
Since Griner was detained, the U.S. State Department has been working to secure her release. The Russian government has offered to release Griner if the White House agrees to release notorious Russian arms dealer Viktor Bout, who is currently serving a 25 year sentence in a U.S. prison. In recent years, prisoner swaps have become more common for dealing with Americans held hostage or unjustly imprisoned abroad.
In October, the U.S. government agreed to release two relatives of Venezuelan president Nicolas Maduro, who had been imprisoned on drug smuggling charges, in exchange for seven American citizens detained in Venezuela. The Biden administration said that the decision to release the two Venezuelan nationals was painful but necessary to maintain their commitment to bringing U.S. nationals home. The White House also negotiated the release of U.S. Marine Trevor Reed from Russia as well as Matt Frierchs, an American contractor who had been held in Afghanistan.
But critics of prisoner swaps say it is unethical, and undermines U.S. national security by incentivizing other governments to seize other Americans to use as bargaining chips. This practice is known as hostage diplomacy, and it puts the U.S. government in a tough spot. Hostage-taking has been practiced by non-state actors as well — including terrorist organizations such as ISIS which captured Americans at alarming rates a decade ago — but the more recent spike has come from hostile governments. 
Foreign governments often demand a steep price for the release of an American. And when America pays that price, it can incentivize hostage diplomacy. Entertaining these negotiations could also weaken the U.S. political bargaining power and its international reputation. Former Attorney General Loretta Lynch opposed prisoner swaps for that very reason, citing concerns that it could encourage hostage taking and set a dangerous precedent.
Today, there are roughly 60 other Americans who are currently being wrongfully detained across 18 countries. Most wrongful detentions occur in places where the U.S. has extensive sanctions including Iran, China, Venezuela, North Korea, Syria, and Russia, indicating the political nature of these arrests. Those six nations account for two-thirds of all detentions. Increased hostage-taking by hostile nations has been attributed to their desperation for leverage to use against the U.S.
Among the Americans recently wrongfully detained abroad are:
Kai Li, a 60 year old U.S. citizen, was visiting Shanghai in 2016 to honor the anniversary of his mother's death when he was arrested for espionage and sentenced to 10 years in prison. Li's cell is overcrowded and not climate controlled, and he has been denied treatment for his health issues.
Matthew Heath was arrested in Venezuela in 2020 on falsified terrorism charges. He was detained for two years and subject to torture before attempting suicide this summer. The Biden administration secured his release in October of this year.
Baquer Namazi and Siamak Namazi are father and son dual citizens detained in Iran. Siamak was wrongfully arrested in 2015 for collusion with an enemy state, and in 2016 the Iranian government lured his elderly father Baquer to Iran claiming that he could help release Siamak. Baquer was subsequently arrested, and only recently released due to health concerns. Siamak remains behind bars.
When an American is wrongfully detained or taken hostage abroad, the Office for the Special Presidential Envoy for Hostage Affairs is typically responsible for leading diplomatic engagement, coordinating hostage recovery efforts, and maintaining contact with the families of detained U.S. nationals. The U.S. government determines whether or not a detention is wrongful based on a series of criteria and then takes action dependent on two particular policies.
The first policy is the 2020 Robert Levinson Hostage Recovery and Hostage-Taking Accountability Act (Levinson Act) and the second is comprised of Executive Order 13698 and Presidential Policy Directive 30. The Levinson Act codifies EO13698 and PPD-30 into law. The act established the Special Presidential Envoy for Hostage Affairs, appointed by the President. Additionally, it established the interagency Hostage Recovery Fusion Cell as well as authorized the President to impose visa and property blocking sanctions against any foreign person involved in the wrongful detention of an American abroad. This bill was a rare but vital piece of bipartisan legislation during a time of peak polarization, unanimously approved by the Senate in 2020.
In July 2022, President Biden issued EO14078, allowing federal agencies to impose consequences such as financial sanctions on countries involved in wrongful detention and hostage-taking. The order also authorized parts of the U.S. government to share relevant information with families regarding individual status as well as requesting that experts work on developing strategies to deter further hostage taking. Some advocacy groups have praised these actions whereas others have claimed that it is not enough.
Advocacy groups are proposing a number of solutions to facilitate release negotiations and improve the efficacy of the U.S. Government's Hostage Enterprise. The James Foley Foundation listed ten recommendations in their Annual Report, which included creating a new position at the National Security Council to focus on detention issues and improving the Department of State's office training courses to better identify the hallmarks of wrongful detention.
If nothing else, these recommendations, if implemented, could give the U.S. more tools to use in the event of Americans being detained abroad.
In the aftermath of a divisive midterm elections, Democrats and Republicans should be searching for common ground on areas where they can come together to solve problems. They could start with a thoroughly nonpartisan priority of developing better tools and procedures to keep Americans safe abroad and bring them back home when they are wrongfully detained.