Is There an Opening for a Bipartisan Infrastructure Deal?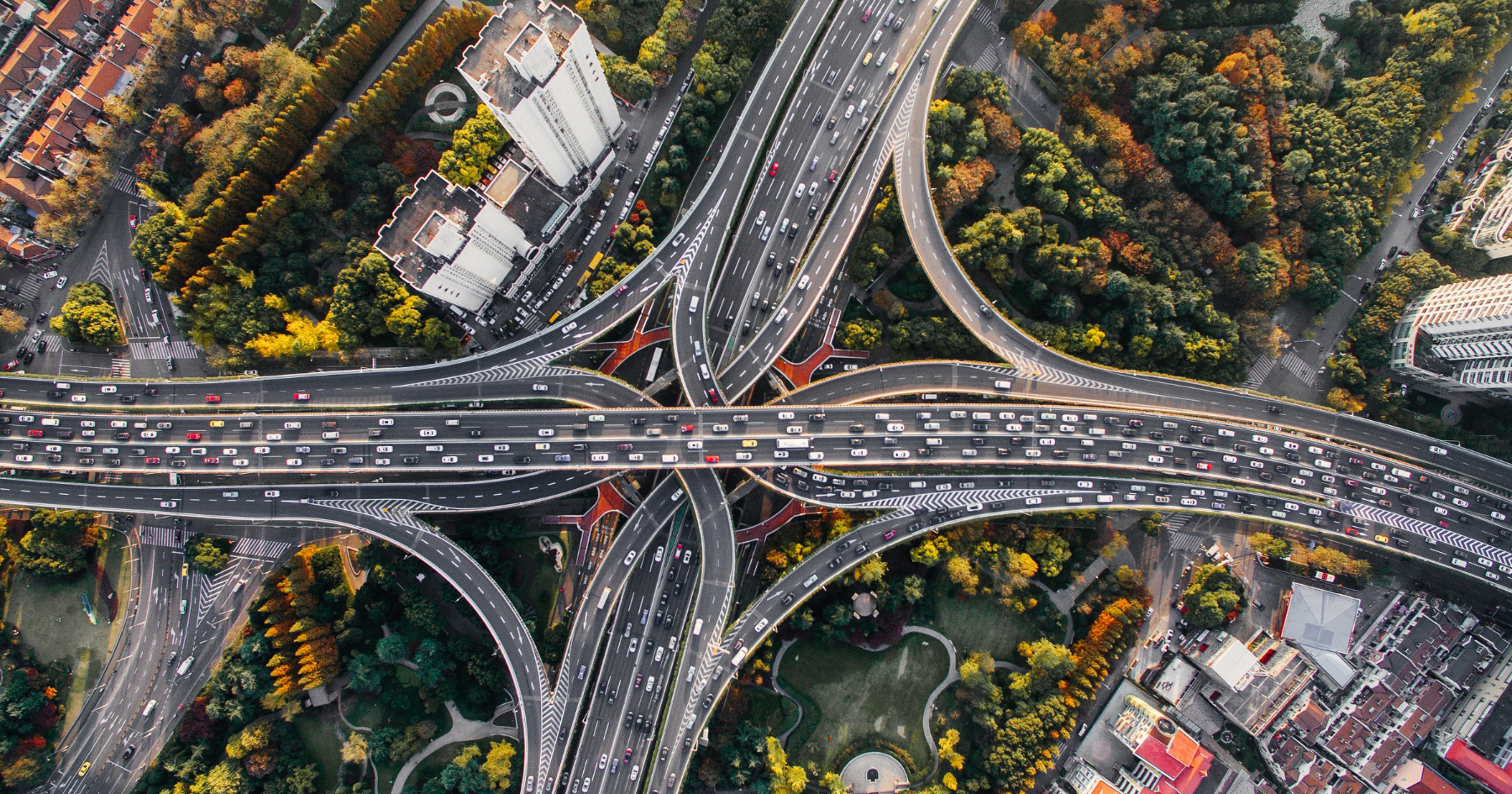 Within the last few years, the National Governors Association and the House Problem Solvers Caucus—both of which have bipartisan membership—have released proposals imploring legislators to take a two-pronged approach when developing an infrastructure and investment package. That is, an infrastructure bill that adequately addresses America's needs must not only fix what is broken, but also invest in the future.

Though there are differences and varying degrees of complexity in each group's report, and neither articulates specific dollar figures for priorities, they both reiterate the same notion—investment in American infrastructure, in both the short and long run, is vital for ensuring the success of the American economy moving forward.
To get a sense of the infrastructure priorities that most lend themselves to bipartisan cooperation, The New Center did a side-by-side comparison of the plans from the Problem Solvers, the NGA, and the Biden Administration's American Jobs Plan.
Key
Green: Strong Alignment
Yellow: Possible Alignment
Orange: Uncertain Alignment
| | | | |
| --- | --- | --- | --- |
| | | | White House American Jobs Plan |
| | Deal with an excessive backlog of maintenance and surface transportation expansion projects and provide mechanisms for long term funding, such as a vehicle miles traveled tax. | Grant states and localities maximum flexibility in determining and addressing their surface transportation needs. Preserve funding mechanisms established through the FAST Act. | Invest $115 billion in roads and bridges, $85 billion in public transportation, and $80 billion in Amtrak. |
| Regulatory/Permitting Reforms | Boost transparency in the project review process and set clearer standards for project approval. | Institute clear and consistent standards for regulatory review, with necessary safeguards that also enable efficient project completion. | Calls for "smart, coordinated infrastructure permitting to expedite federal decisions, while prioritizing stakeholder engagement, community consultation, and maximizing equity, health, and environmental benefits." |
| | Work alongside "all sectors of infrastructure" to ensure optimal levels of cybersecurity; incentivize private sector participation with information sharing programs. | Washington should help develop best practices and coordinate with state and local governments to determine their cybersecurity infrastructure needs. | |
| Public-Private Partnerships (PPP) | Incentivize states to create public-private partnerships, which will help reduce upfront costs of investment, and provide maintenance. | Congress should give states resources and knowledge on how to best use public-private partnerships, which are currently underutilized. | No explicit mention of PPP, but does advocate for leveraging capital for expanded broadband access, electric vehicles, and technology development. |
| | Build on the Water Resources Development Act by increasing federal investments in inland waterways and emerging harbors; amend the Infrastructure for Rebuilding America (INFRA) grant program to improve and develop America's ports and waterways. | Encourages investment in seaports, airports, and inland waterways, calling special attention to cybersecurity in the development of such infrastructure. | $17 billion towards "inland waterways, coastal ports, land ports of entry, and ferries." |
| | Provide financial incentives for creating green projects and mitigating pollution runoffs during construction. | Offer to support vulnerable communities in strengthening their infrastructure to prevent the impacts of climate change. | $174 billion for electric vehicles, $10 billion for conservation, $46 billion for clean energy manufacturing, and $35 billion in investment for climate and clean energy breakthroughs. |
| | Invest in programs such as the Clean Water State Revolving Fund and general research and development to ensure safe drinking water for all. | "Repair aging water systems." | Invests $45 billion in Clean Water State Revolving Fund and offers $56 billion in grants and loans to modernize water systems. |
| | Modernize the electric grid by increasing the authority of the DOE to build grid resiliency and "develop and deploy clean energy technologies." | No specific recommendations. | Invests $100 billion in expanding electric transmission systems and creating jobs in industries providing clean electricity. |