The 2020 Biden-Sanders Unity Task Force: Is It the Rosetta Stone for Biden's 2021 Agenda and Beyond?
This spring, the White House released the two signature planks of President Biden's Build Back Better domestic agenda–the American Families Plan (AFP) and the American Jobs Plan (AJP)–which envisioned more than $4 trillion in spending on priorities ranging from child care and affordable housing to infrastructure and climate change initiatives.
The traditional infrastructure components of the President's agenda are moving through the bipartisan bill that recently passed the Senate on a 69-30 vote, while Democratic congressional leaders are planning to move the other parts of the AFP and AJP through a separate reconciliation bill.
But here's an important question: Where did all these policy priorities come from? The answer may lie in a mostly forgotten document that was released at the end of the 2020 Democratic primary.
Last year, weeks before the Democratic National Convention, as then-candidate Biden became the frontrunner and Sanders trailed behind, both candidates came together in a gesture of party unity to recommend a set of policy guidelines for the country. The group of analysts and policymakers who were consulted became known as the Unity Task Force.
Their recommendations, released in July 2020, touched on climate, immigration, criminal justice, healthcare, economy, and education. The New Center sought to investigate to what extent this 112-page document has been a blueprint for understanding Biden's domestic policy agenda. Was collaborating with Sanders merely a short-term maneuver to secure support from progressives? Or was it a bellwether for the four years to follow?
Here's the biggest takeaway of our research:
Almost every measure in the American Jobs Plan and the American Families Plan corresponds to a goal or a specific policy in the Unity Task Force document.

If this Unity Task Force document is indeed a Rosetta Stone for what the Biden administration is doing now, it also offers clues as to what it may aim to do in the future—as there are several policies in the Unity Task Force document that did not make it into the Biden administration's initial Build Back Better agenda.
In the below interactive graphics, we do a side-by-side comparison to show exactly where the policies from President Biden's Build Back Better agenda correspond to a Unity Task Force recommendation. We also show, separately, the Unity Task Force recommendations that could be coming down the pike.
The Unity Task Force Recommendations document has outlived its news cycle. Its direct connection with present White House priorities makes it a document that can foretell priorities to come.
Biden 2021 Build Back Better Agenda
---
American Jobs Plan
Click on a box to view research in greater detail.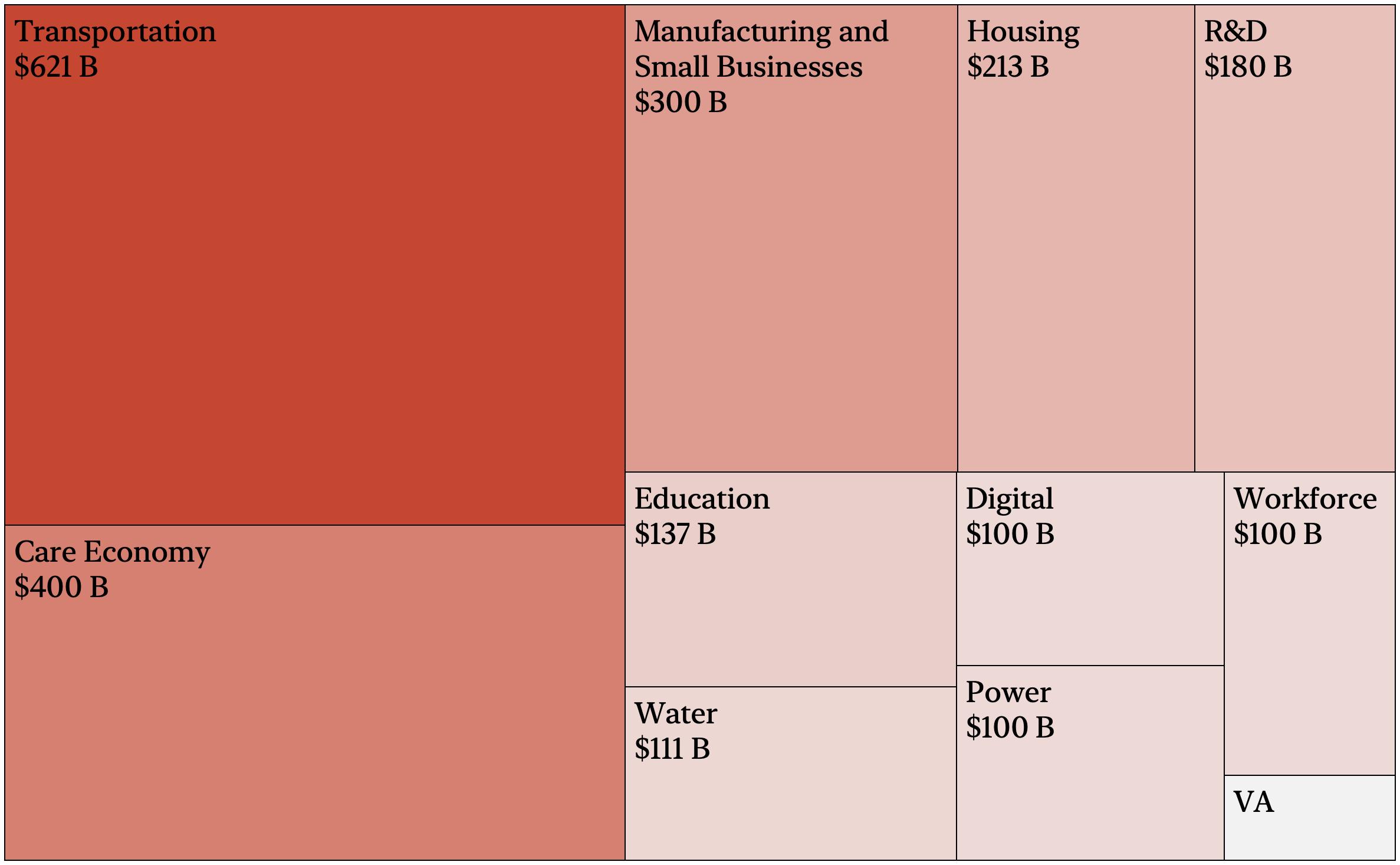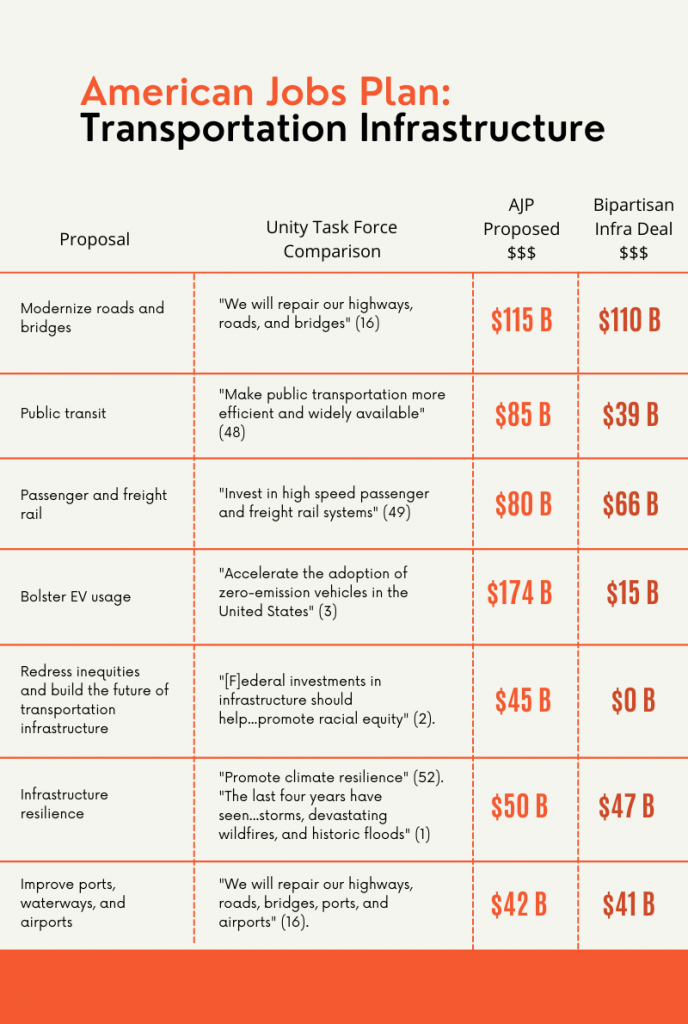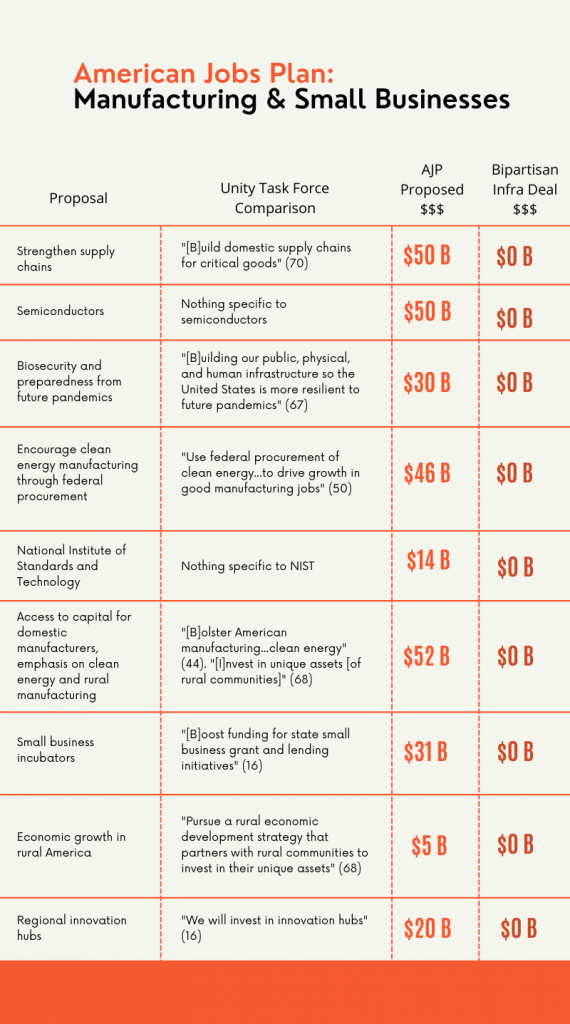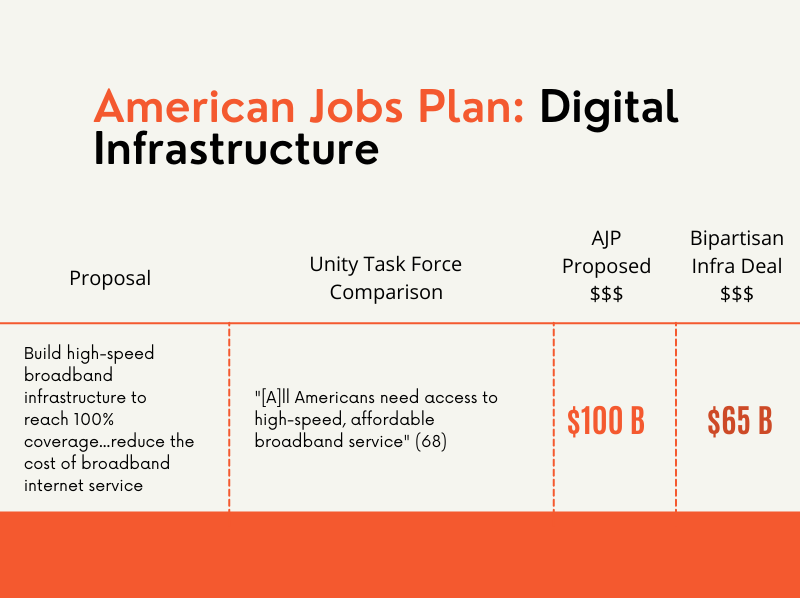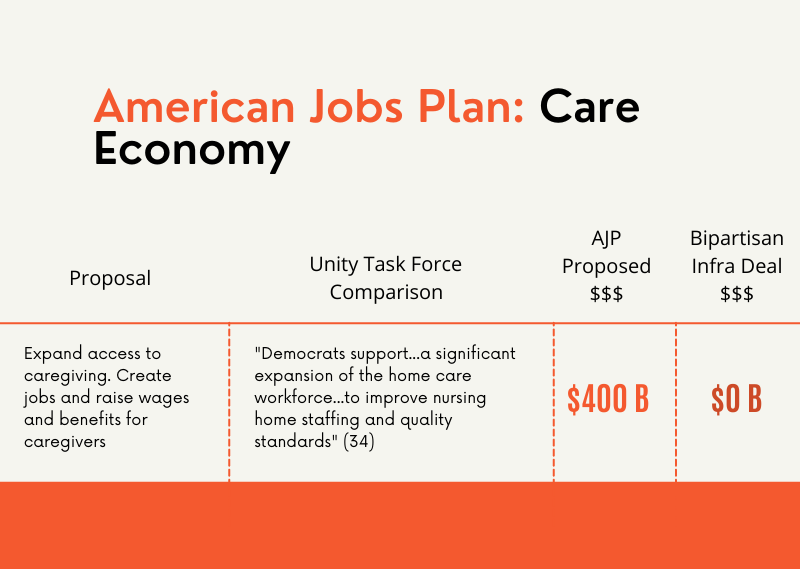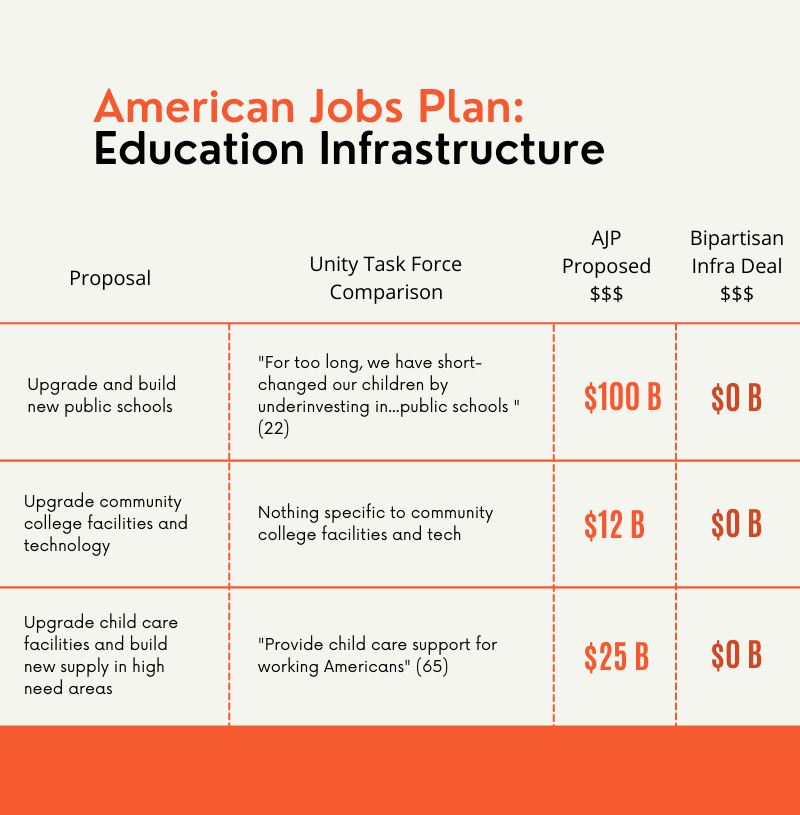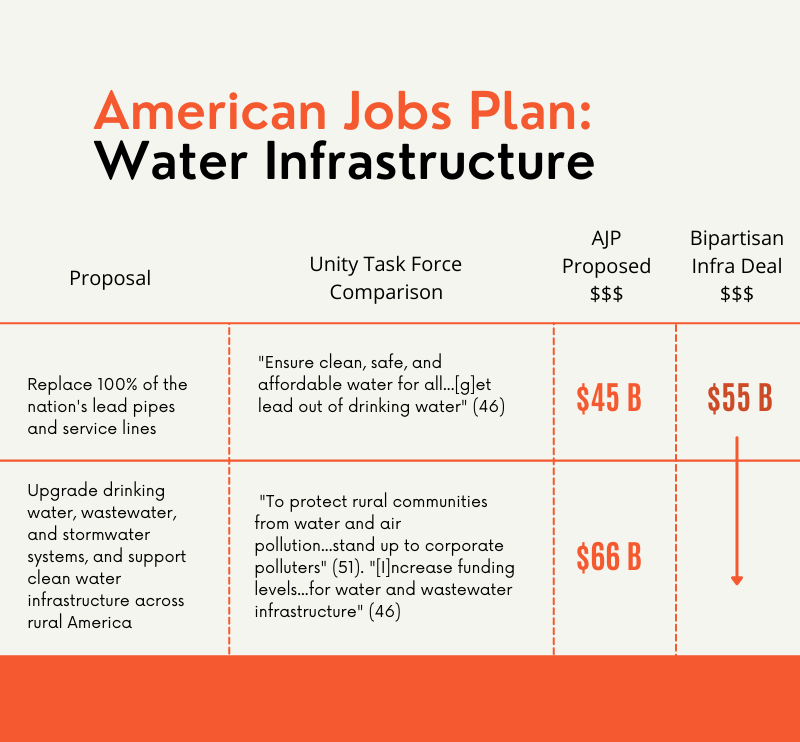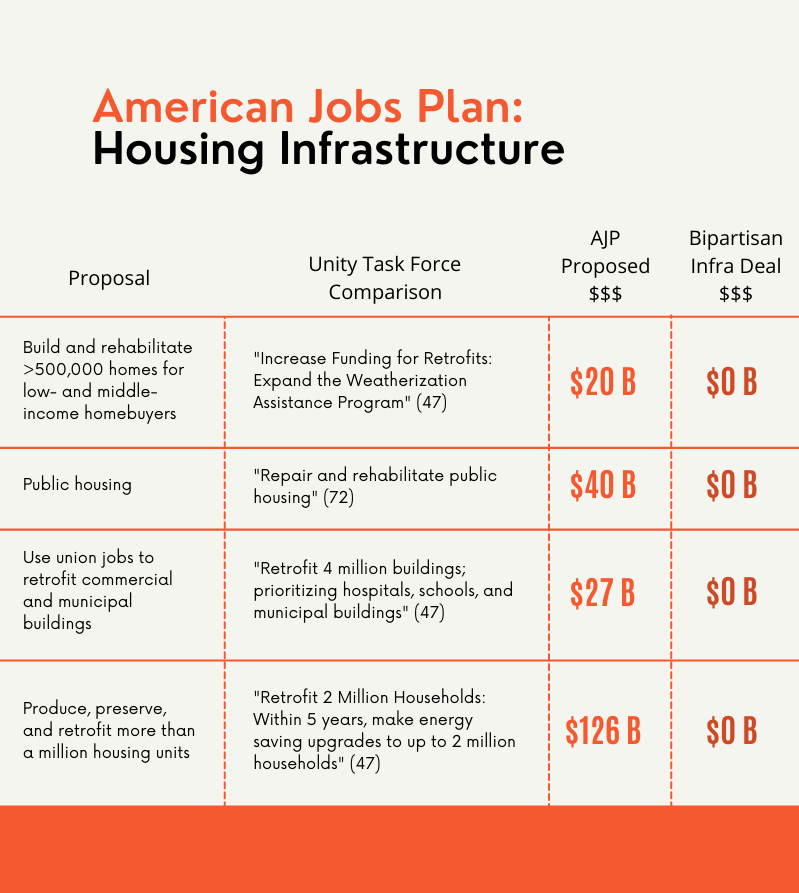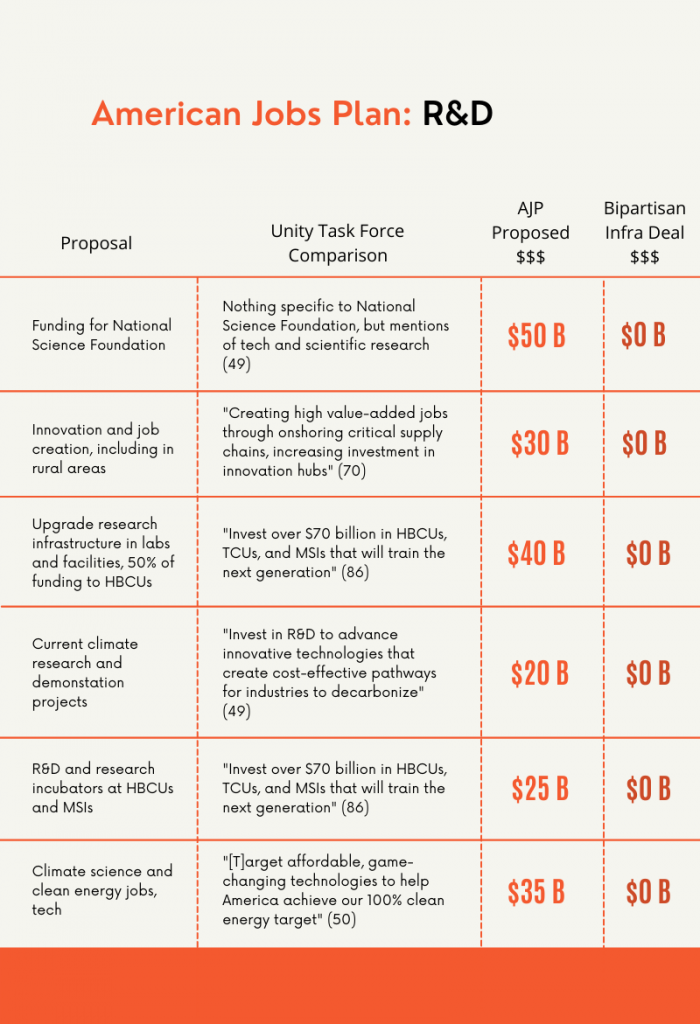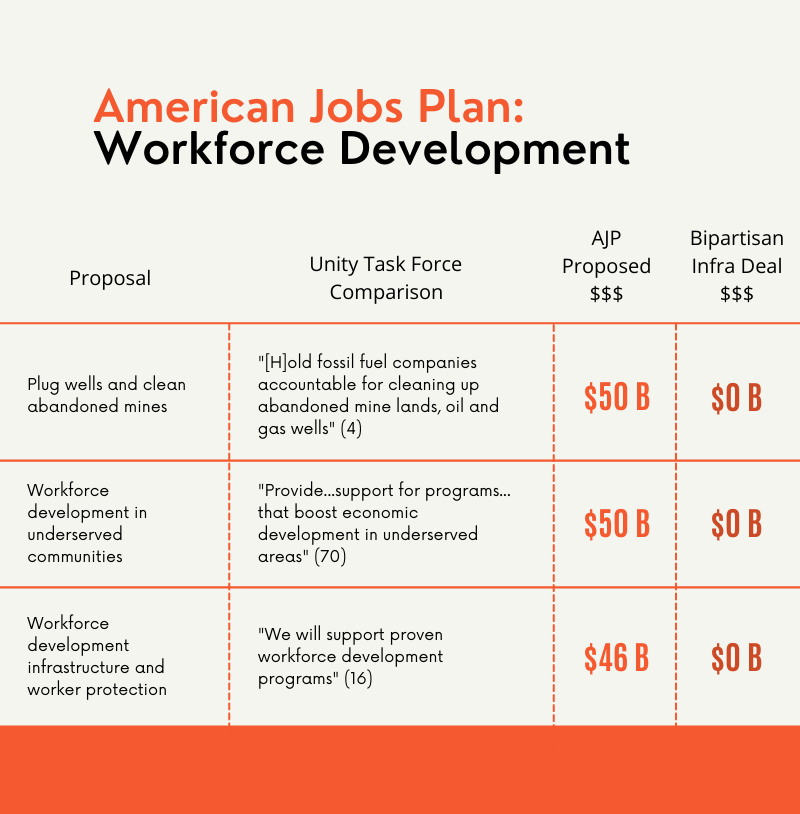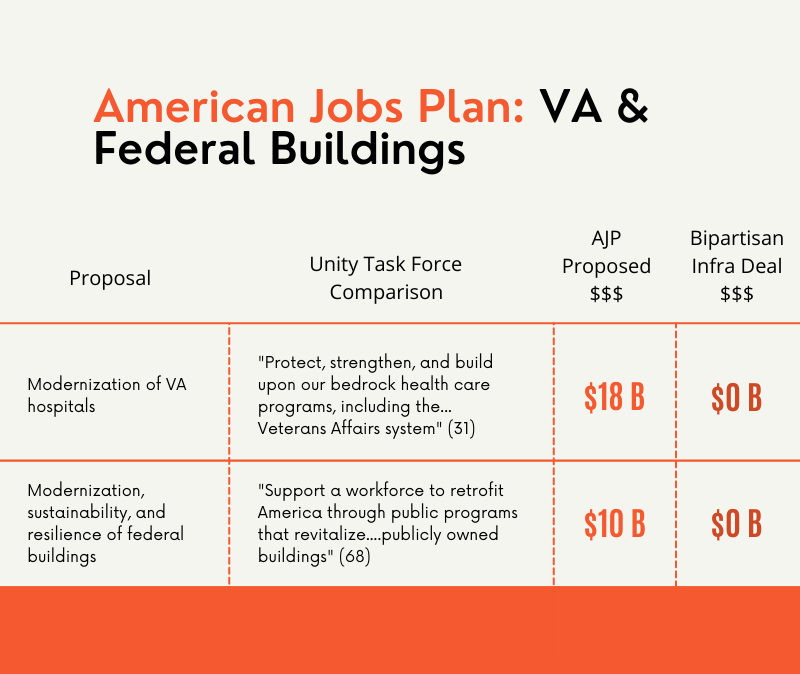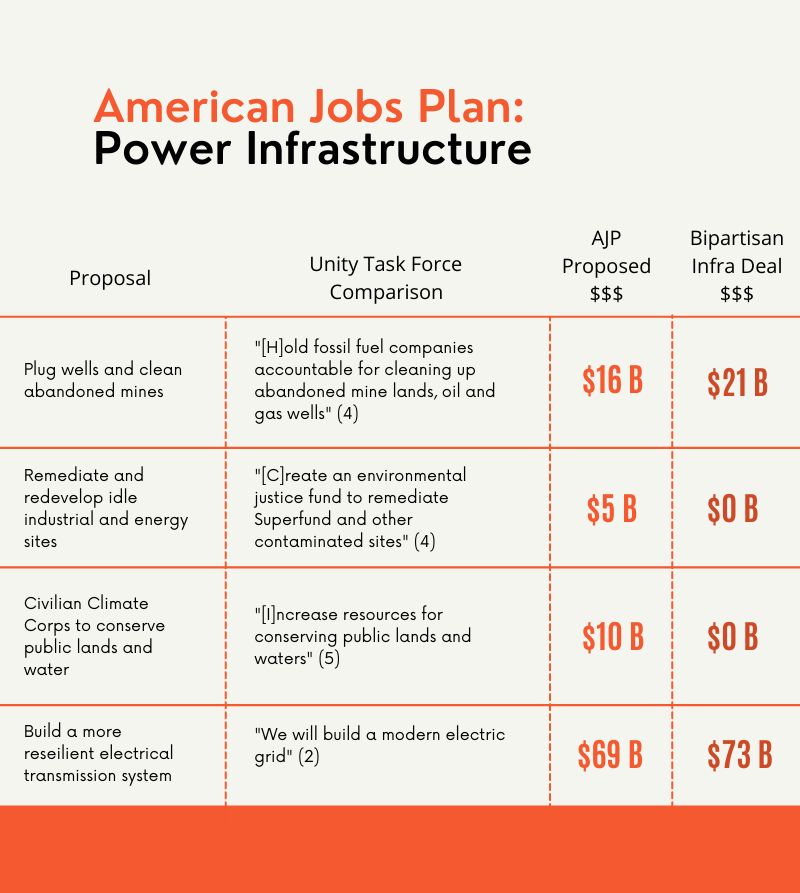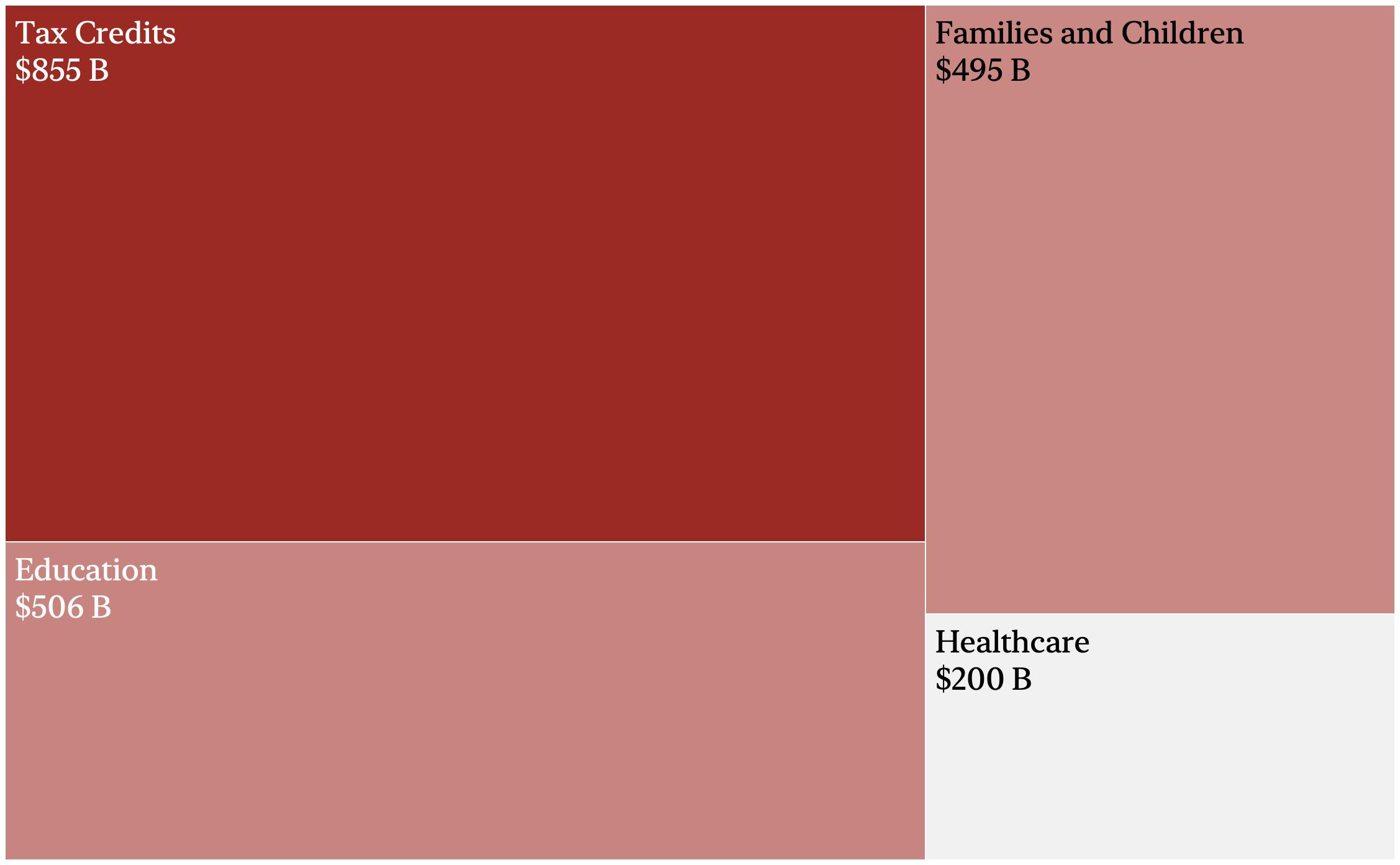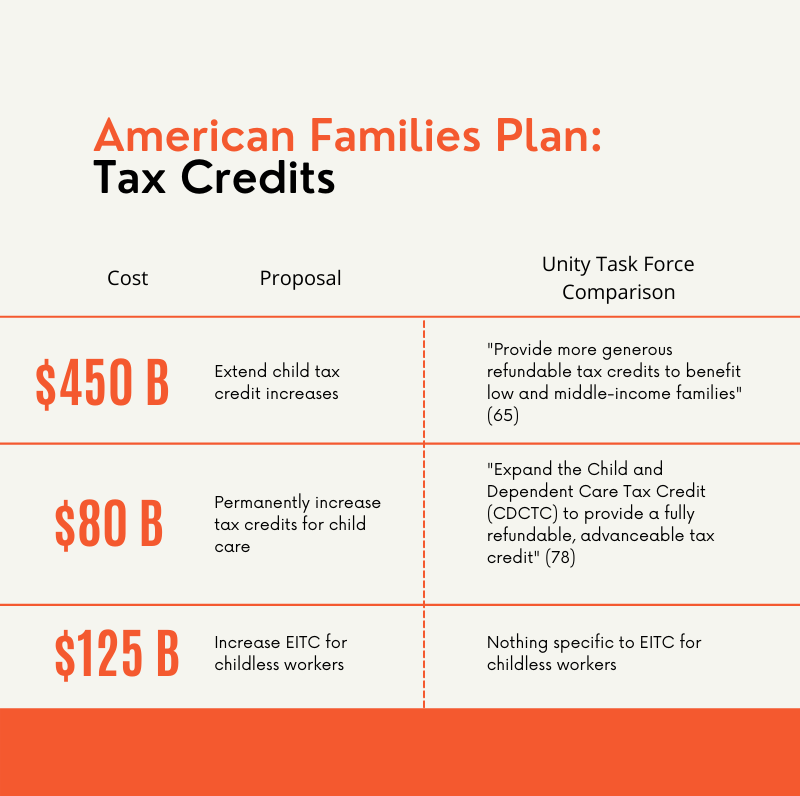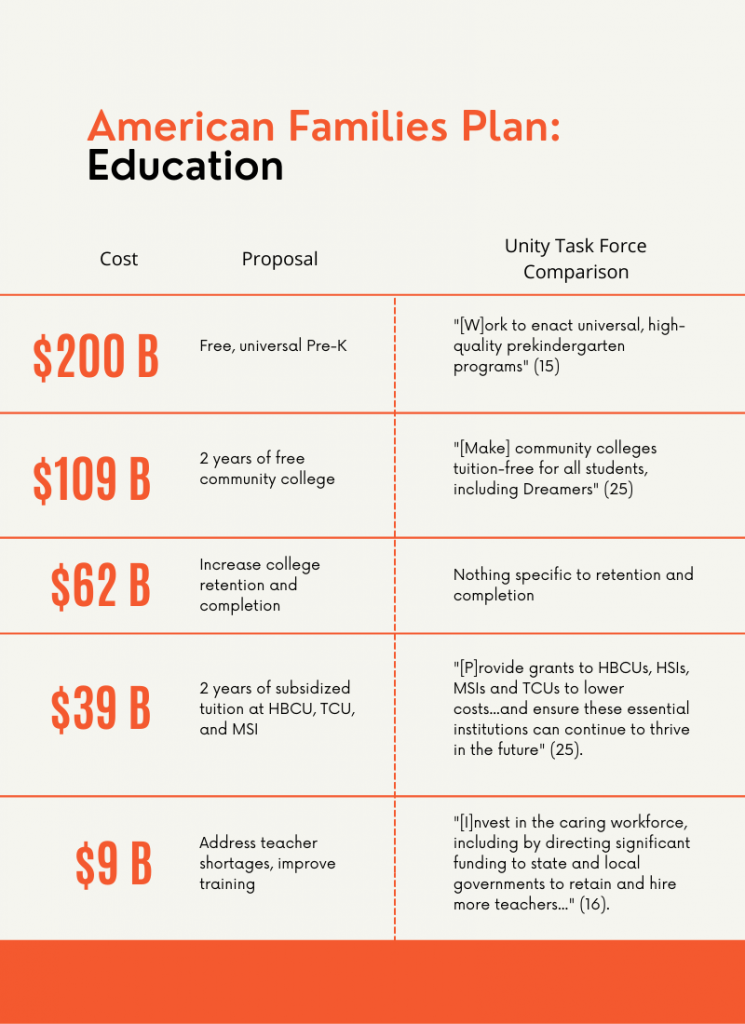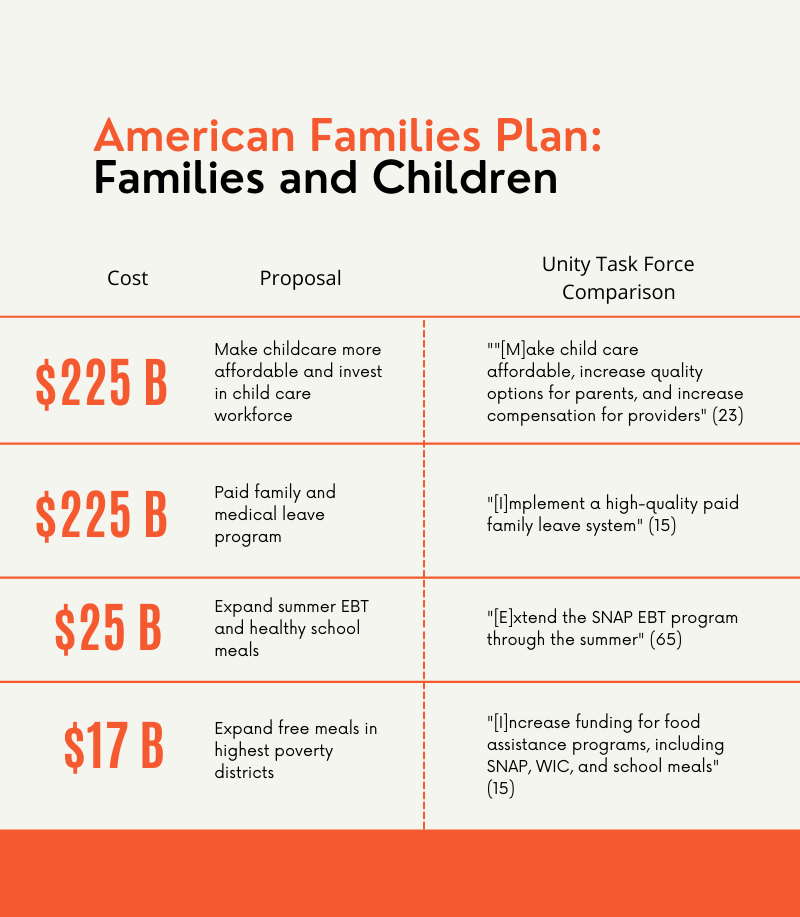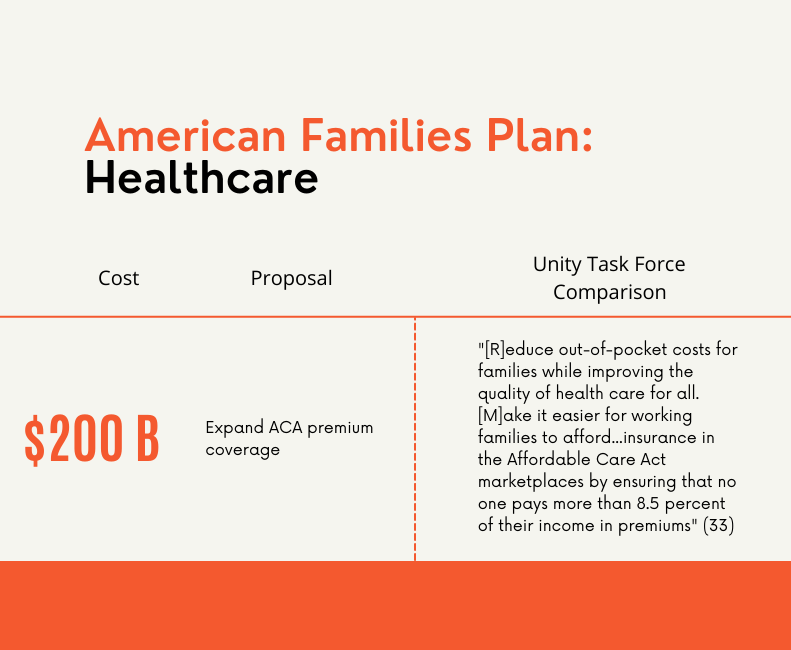 ---
Biden's Agenda for 2022 and Beyond?
---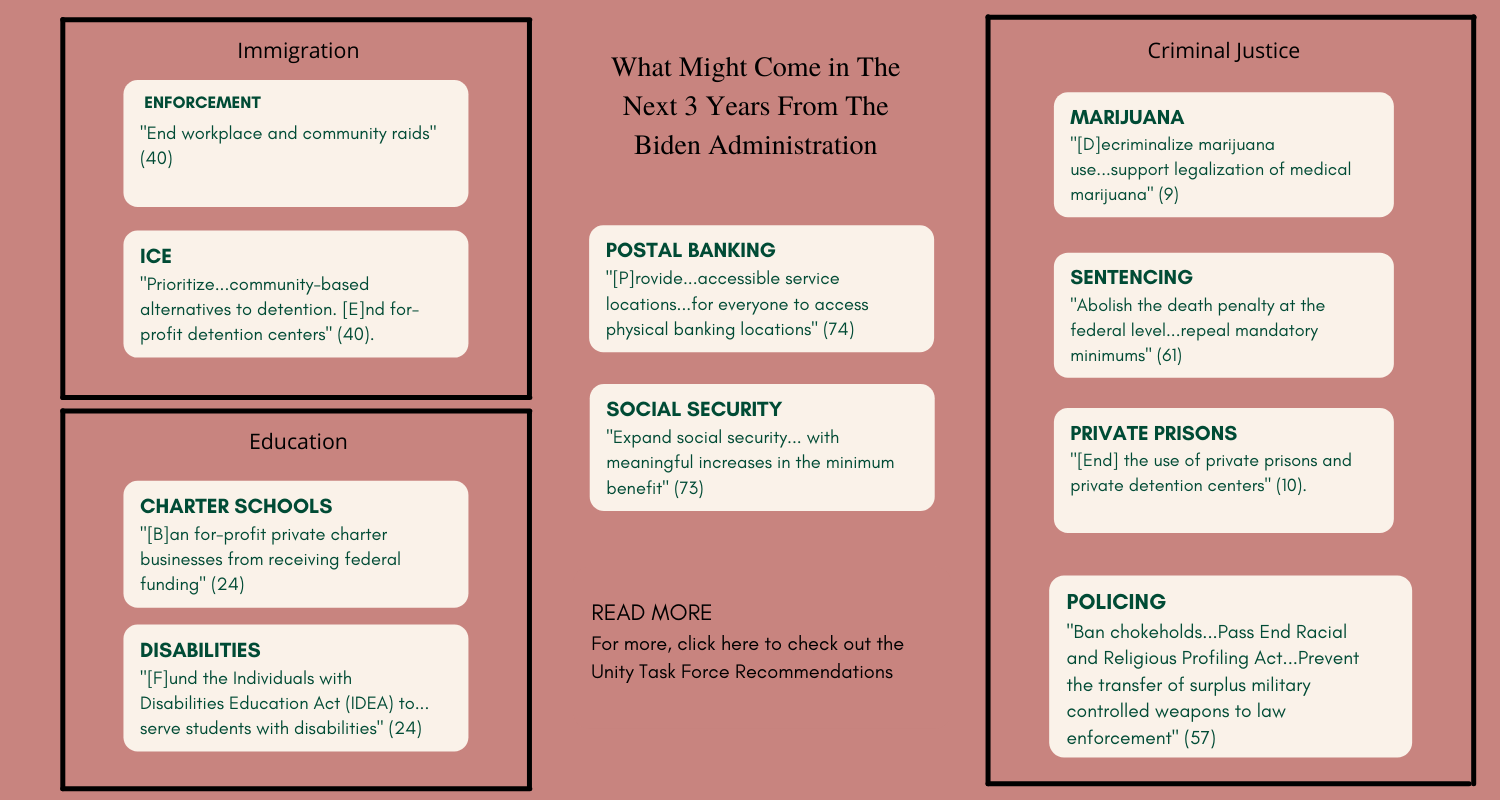 Data comparisons gathered from the Unity Task Force Plan. Further, tax credit data provided courtesy of CRFB.