Are America's School Boards Under Attack?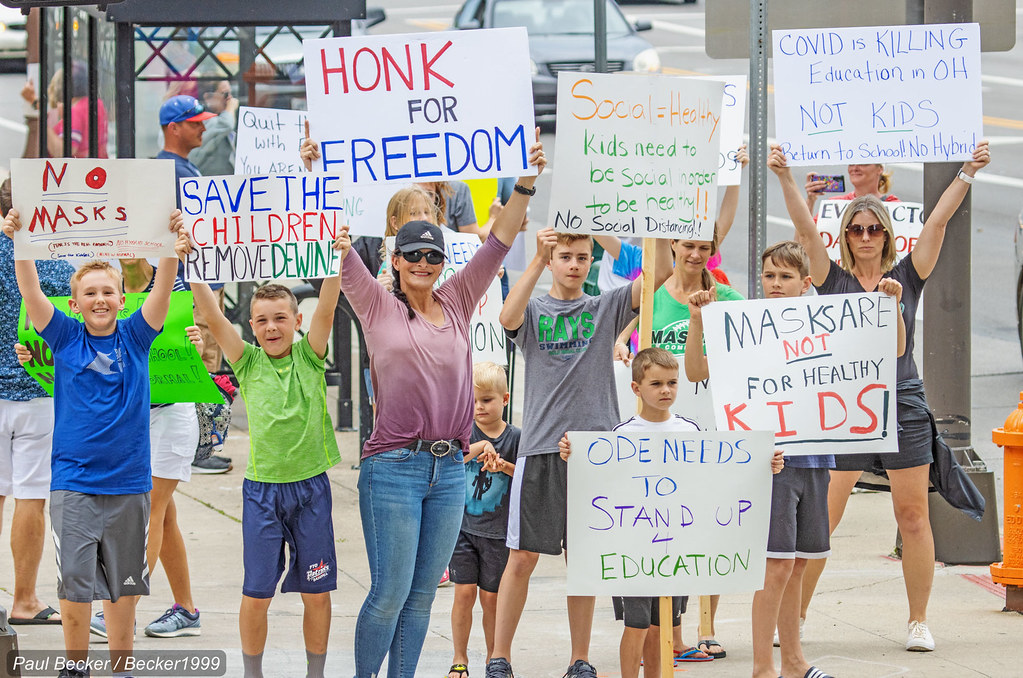 Local school boards are suddenly in the national spotlight. School board recalls have more than doubled this year. Parents and others angry about Covid-19 precautions, the impact of remote learning, and potential curriculum changes involving critical race theory have demonstrated en masse at school board meetings across the country. Some of these demonstrations have escalated to violence or threats of it. 
Now, Attorney General Merrick Garland has deployed the Federal Bureau of Investigation (FBI) to maintain safety at school board meetings. What exactly will they be doing? Can, and should, the FBI get involved in local school board affairs? The New Center investigated to find out.
What did Garland order?
On October 4, Garland issued a memo to address the security of school board members and school administrators. In the memo, Garland expressed concern over recent events at school board meetings that "are not only illegal" but also "run counter to our nation's core values." Garland directed the FBI to meet with officials in all 90 federal judicial districts to strategize about threats against school board members. Additionally, the meetings will establish lines of communication for local officials to report threats and attacks.
What prompted Garland's memo?
Garland's memo came just days after a letter to President Biden from the National School Boards Association (NSBA), an advocacy group representing local school boards. The letter claims there are a "growing number" of acts of violence and intimidation directed toward school board members. The letter requests assistance from federal law enforcement agencies in identifying and addressing these dangers. 
Are school board members in danger?
The NSBA cites 20 concerning incidents that they feel necessitate federal involvement. Most of these are cases of protesters non-violently disrupting school board meetings, but others are more malicious. The letter references two threats of violence to individual school board members, one instance of a man using the Nazi salute and praising Hitler at a school board meeting, and one instance of a man striking a school official during a particularly rambunctious meeting.
For perspective, there are some 13,800 public school districts in the U.S., and nearly as many school boards. The vast majority of school board interactions are peaceful.
Does the FBI have the authority to get involved?
The NSBA's letter invokes several laws and other factors that they believe would justify federal intervention. The NSBA argues that some of these acts are akin to domestic terrorism pursuant to the PATRIOT Act and that others, like the Nazi salute, fall under the Matthew Shepard and James Byrd Jr. Hate Crimes Prevention Act. The NSBA also claims the attacks affect interstate commerce and emphasizes that at least one threat was sent via the U.S. Postal Service, which can warrant federal attention.
But some believe the FBI's involvement would constitute an abuse of federal authority. Former Representative Jim Sensenbrenner (R-WI), author of the PATRIOT Act, denounced its use in this case as the incidents in question do not reflect the definition of terrorism under the Act. Catherine Truitt, North Carolina's State Superintendent, quipped that sending the FBI to address isolated acts of violence "is like killing a fly with a hammer." Even some of the NSBA's own affiliates disagree with the letter. The Virginia chapter, which represents the embattled Loudoun County school board, rejected assistance from the FBI in favor of state and local law enforcement. 
Why is the order controversial?
Some critics of the FBI's involvement suggest it's part of an attempt to silence ideological opponents of the Biden administration. Although the text of Garland's memo says the FBI will only be investigating violence and threats, Manhattan Institute Senior Fellow Chistopher Rufo suggests the order is actually "designed to suppress speech and assembly and to justify the further federalization of education policy." 
Other critics, like the 11 Republicans on the Senate Judiciary Committee, are more concerned about the FBI appearing to target ideological dissidents. In a letter to Garland, the Senators argue that, even if unintentionally, Garland's memo deters peaceful expression at school board meetings and chills free speech in America. The 11 Senators condemn violence and welcome the FBI's help in maintaining safety, but they ask Garland to make clear that only violence and legitimate threats will be investigated—not constitutionally protected speech.